Here's how you can fill in the project maps to provide suggestions on NLZs in your neighborhood. Make sure to follow this procedure to ensure that we can review your submission. To provide a suggestion/request, you will need to access one of our feedback maps. Pin a location onto the map, and provide your comment on why you think that is a good location for a NLZ. Here are the quick steps to get you started to provide your feedback/request:
Step1. Access the project map you want to provide feedback on from the side menu.
Once you access the the NLZ Program Expansion page, you will see a list of maps and to choose from on the left hand side. Click on one of the maps with the map icon to access our feedback map. We will keep the list updated as we go from neighborhood to neighborhood. If you do not see your neighborhood listed, please submit a request here and we will expand in the future.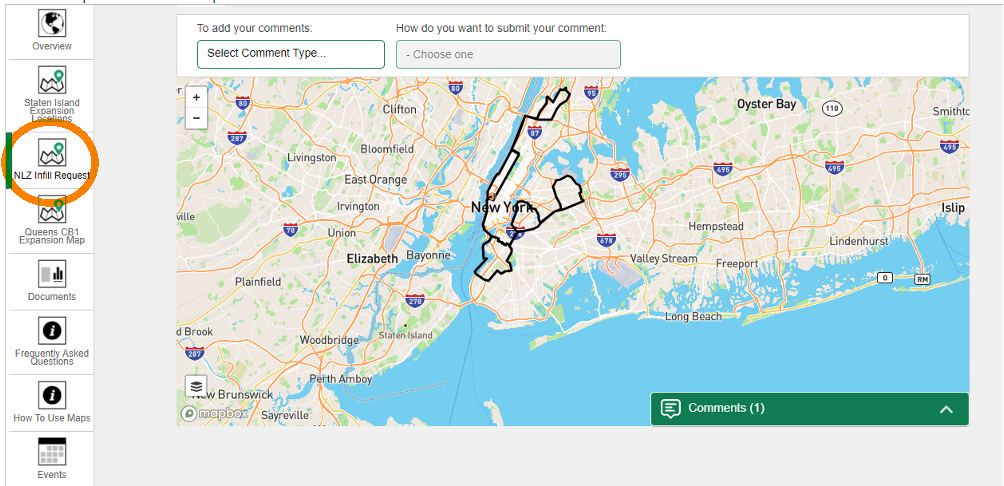 Step 2. Choose submit comment via Map on top menu bar
When you click one of the maps pages from the you will see a map of New York City with black boundary for a certain area. Click on "Select Comment Type..." from the menu bar above the map, a drop down will open and click on "Curbside Parking Issue". To the right, you will see a menu for "How do you want to submit your comment:" click on the " - Choose one" and select "via Map". You will see an orange pin on the top right hand corner of the map. Click on the pin, and click on any location in the map that you want to place your suggestion.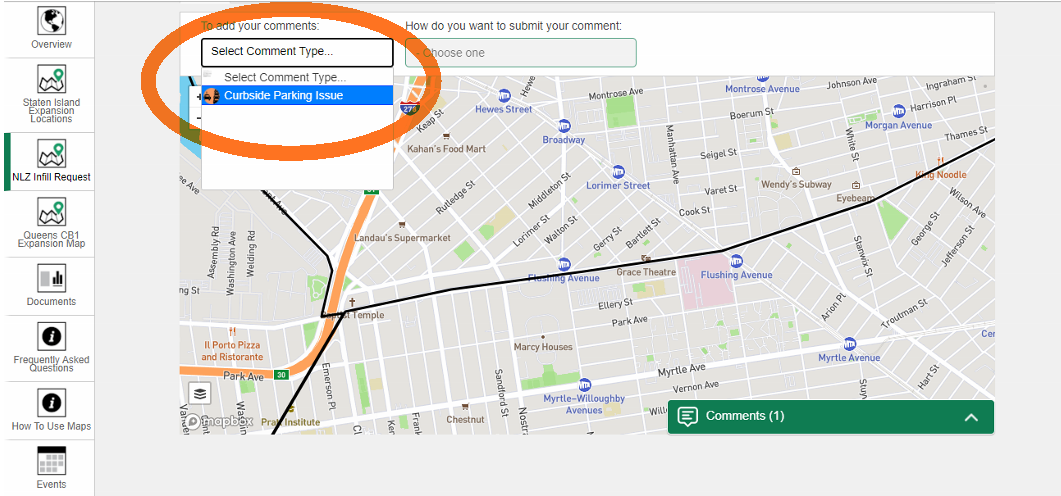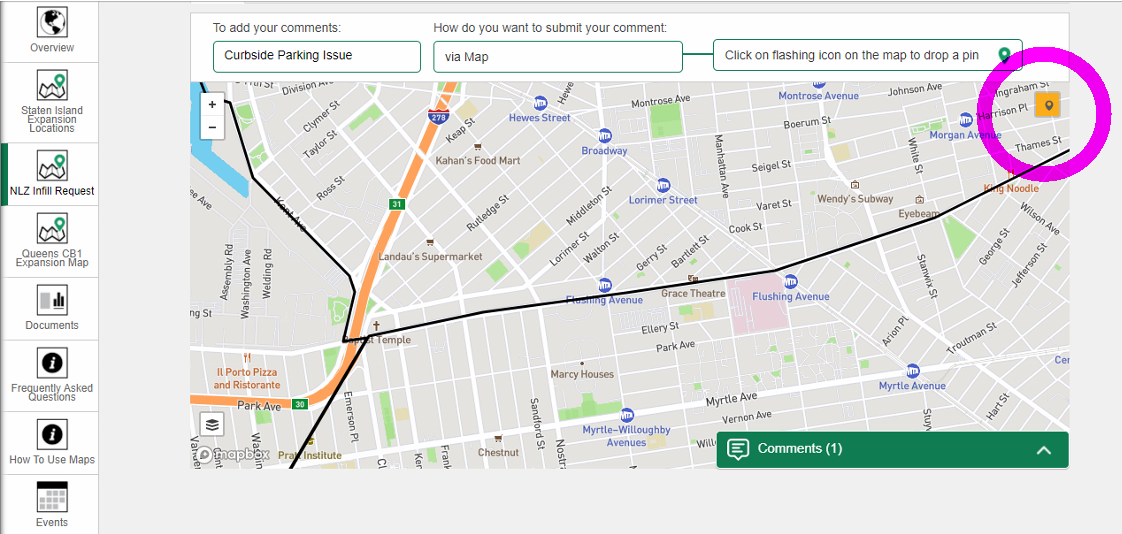 Step 3. Place your pin, and enter in your comments
Once you have placed your pin on the map, it will ask you if you would like to look at the Google Streetview image of the location. Select either one and a comment box will pop up. We ask you to provide some detail on why you choose this location for NLZ. The detail will be very important for us to get more context on our final decision making process, so please be as precise as possible.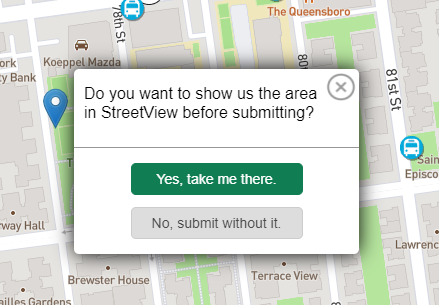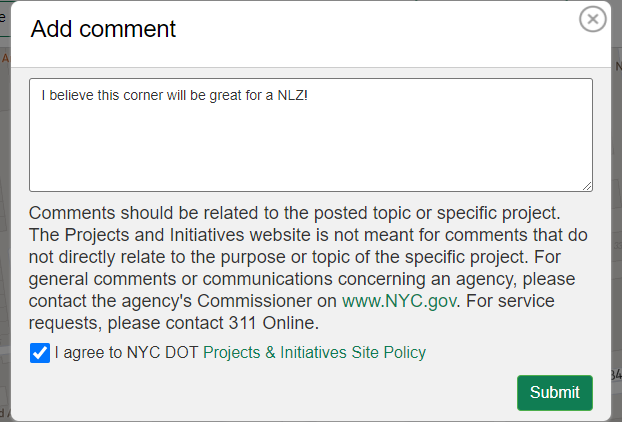 Step 4. Add your Comments and Submit!
Once you've typed in your comments, click the submit button on the bottom right corner, and it's up on the map! Thank you for your participation!