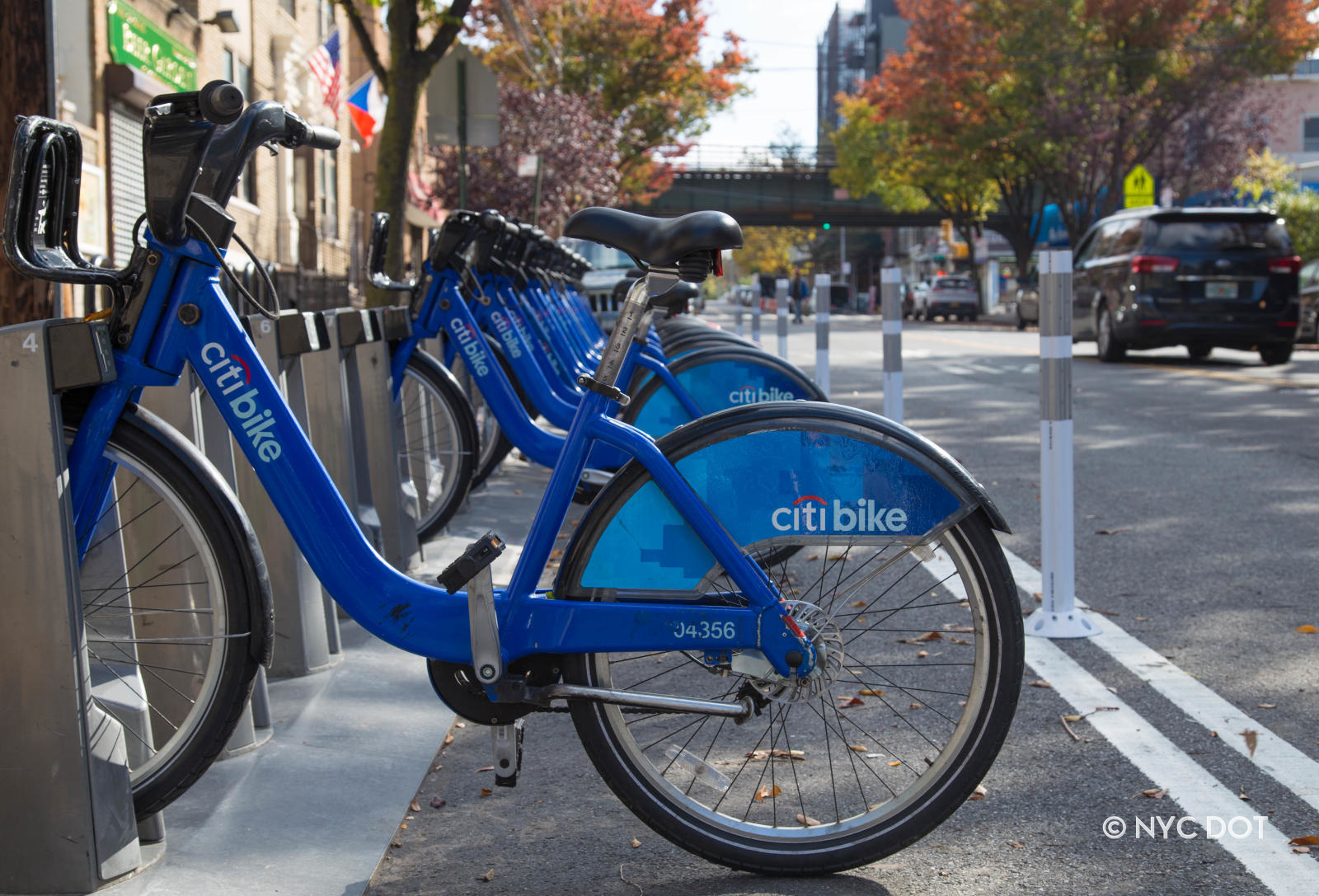 The New York City Department of Transportation (NYC DOT) thanks you for interest in the Citi Bike program. Your feedback will help guide planners as they look towards providing safe, environmentally friendly and affordable transportation options for all New Yorkers.
The feedback map is designed to as a tool for community members to nominate locations to be considered for new bike share locations, as well as areas that may not be suitable for a bike share station.  DOT will use these suggestions and comments to guide site selection in Bushwick.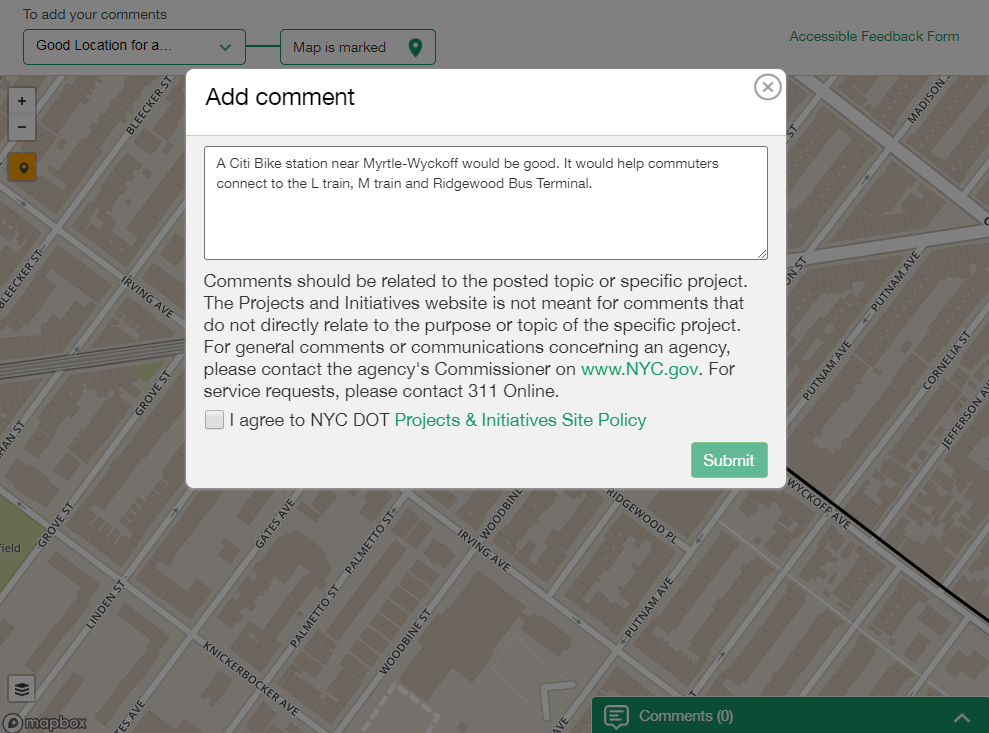 To view Citi Bike station network, please toggle on the "Citi Bike Stations" layer on the bottom-left of the map. The icons shown are where Citi Bike stations are located (or will be located after the initial rollout). There are additional layers available, such as the MTA subway lines) to help orient yourself.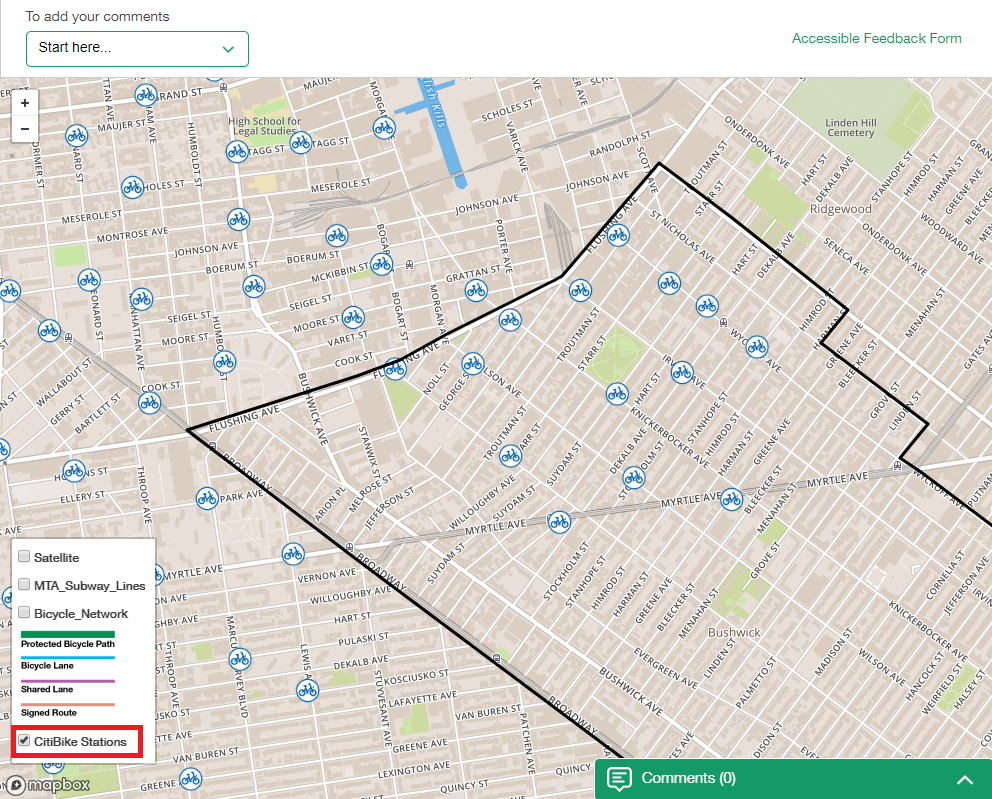 Please be aware that this map is designed to be used for specific locations. If you have general comments, questions, or concerns about Citi Bike, please submit those comments through NYC 311 or bikeshare@dot.nyc.gov.  When writing your comment, please state why or why not the location is good for a location. The more specific the comment, the better informed our planners are.