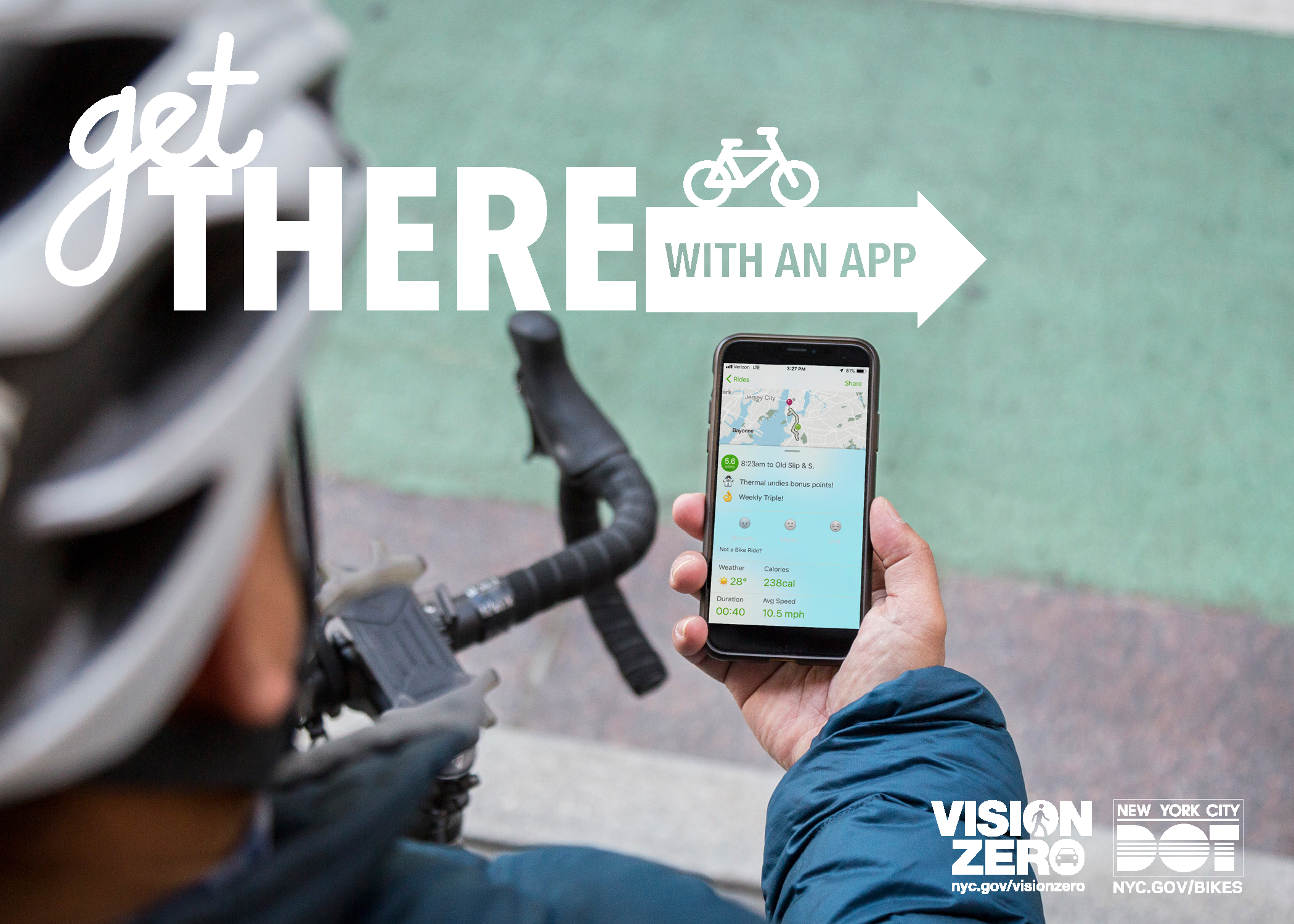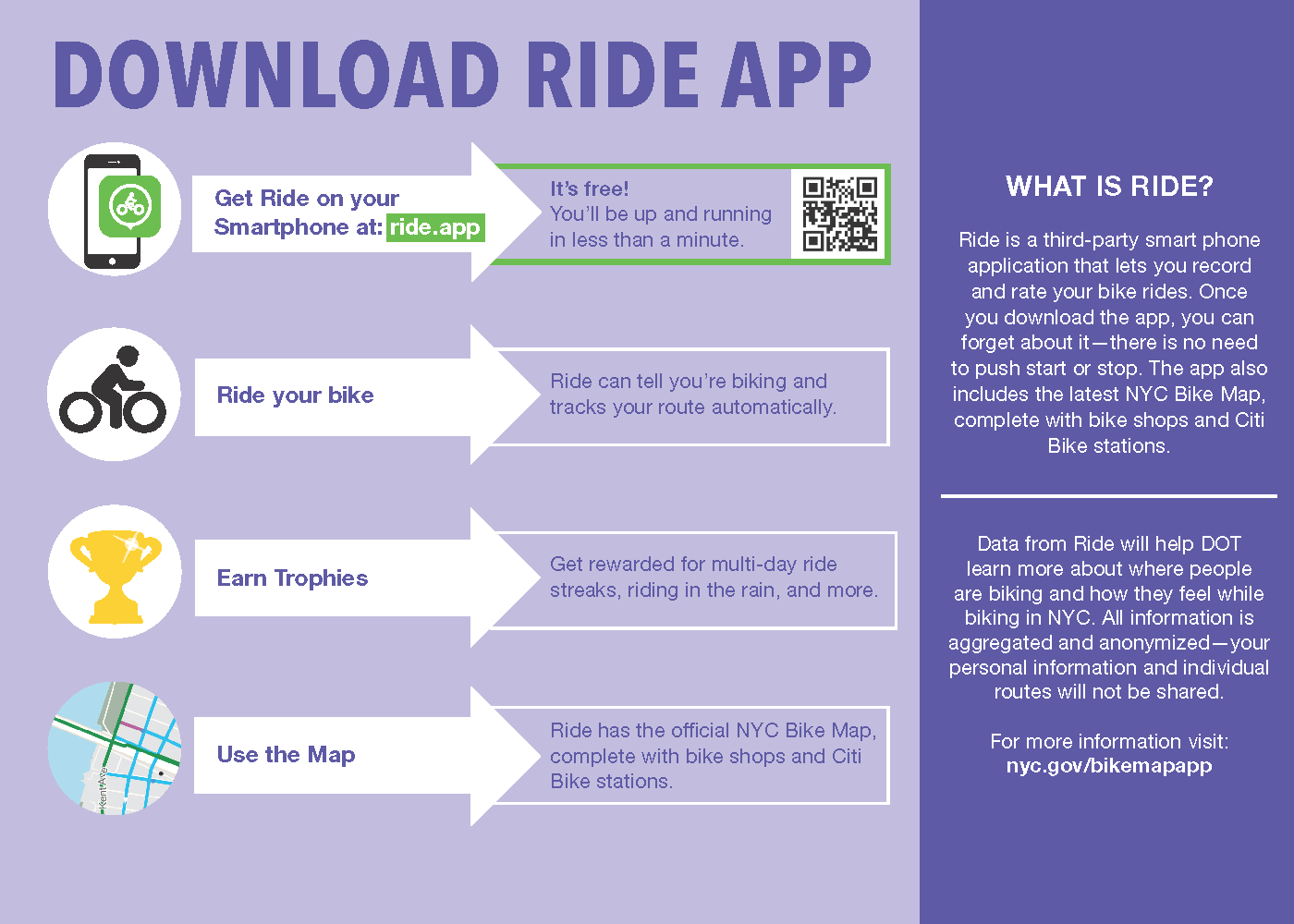 PREV
NEXT
NYC DOT has partnered with smart phone application Ride to make the bike map available in a digital, interactive form. Users can anonymously rate their rides, which helps DOT to better understand where people are biking in NYC and why they do so—all information will be grouped and anonymized, so no personal information will be shared with DOT. 
NYC's Bike Map App: Ride, is available for download on the App Store or Google Play.
This website is a web-version that accompanies the Ride app map. If you have not downloaded the mobile app, no worries, here is another way to leave feedback on your bicycle route.
To leave your feedback...
Please visit our feedback map page by clicking on the menu on the left titled NYC Bike Map app Map 2018 Q4. Once there click on the drop down menu labeled "Start here..." the top left corner of the map and chose from one of the comment options. Chose "Other" if your comment does not fit into one of the existing categories. Next, click on the pin icon on the left side of the map and click on the map within the boundary to place the marker. You will see a prompt with a privacy warning which you can click close to. Finally, add your comments in the text box and hit finish then submit.