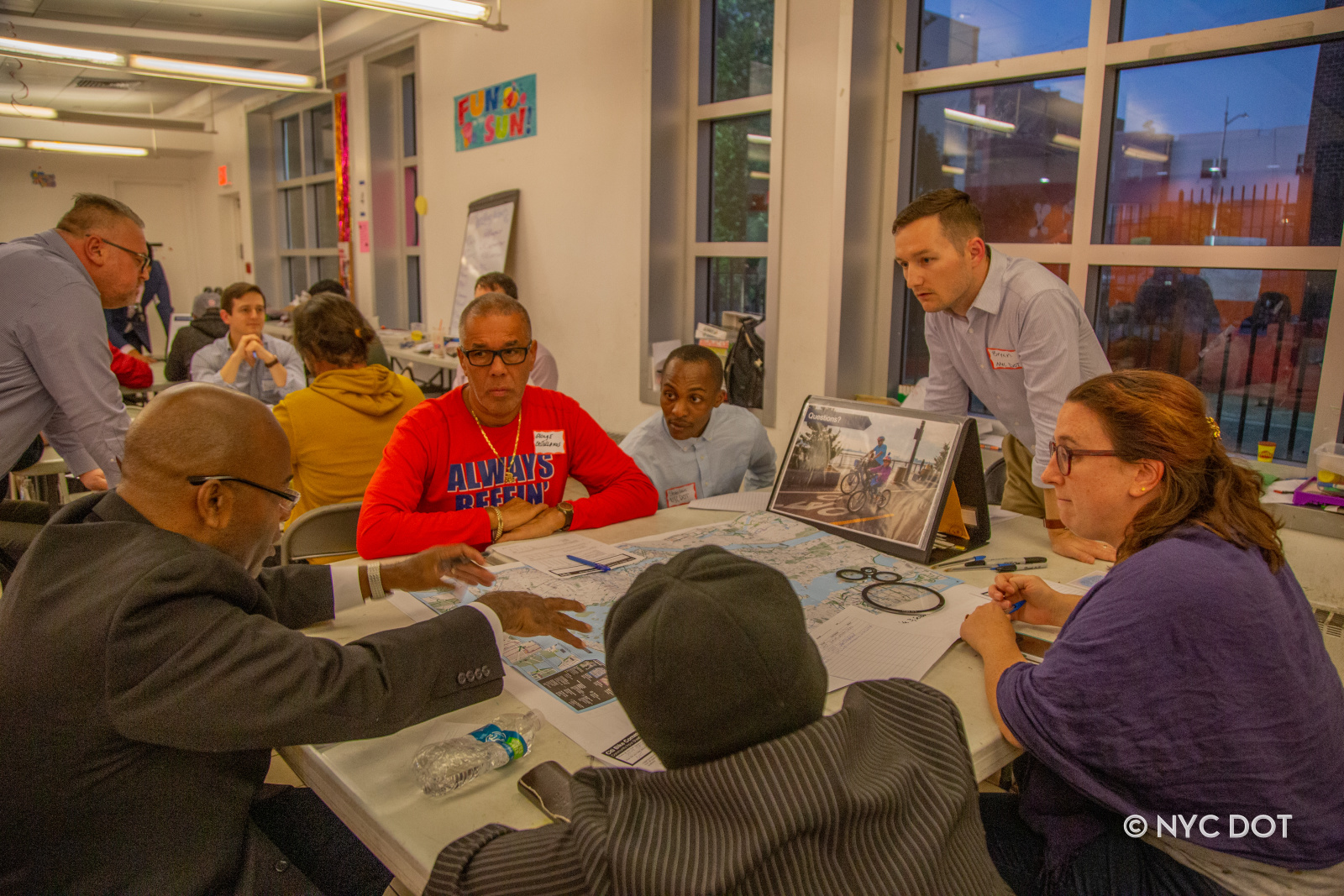 NYC DOT will be hosting another workshop for the Citi Bike Phase 3 expansion. This workshop will focus on expanding to the rest of Manhattan Community Board 11, which first received Citi Bike stations during the Phase 2 expansion. After a brief presentation, participants will be able to comment on a location they think would be appropriate for a Citi Bike station, as well as locations they think would not be suitable for a Citi Bike station. All sessions begin at 6 and 7 PM.  The date and time can be found below.
If you are unable to go to the workshop, you can still give your suggestions through on online feedback map. In the Suggest a Station map, located in the left-hand menu, users can pinpoint places where they think is an appropriate place for a Citi Bike station, as well as areas not suitable for a station. Please review the "Feedback Map Instructions" before providing feedback. This page details instructions on how to give the most useful feedback so we can best use your input.
Phase 3 of Citi Bike expansion will double the service area and triple the amount of bikes to ~40,000. For more information about Phase 3 in general, please refer to the Mayor's press release.