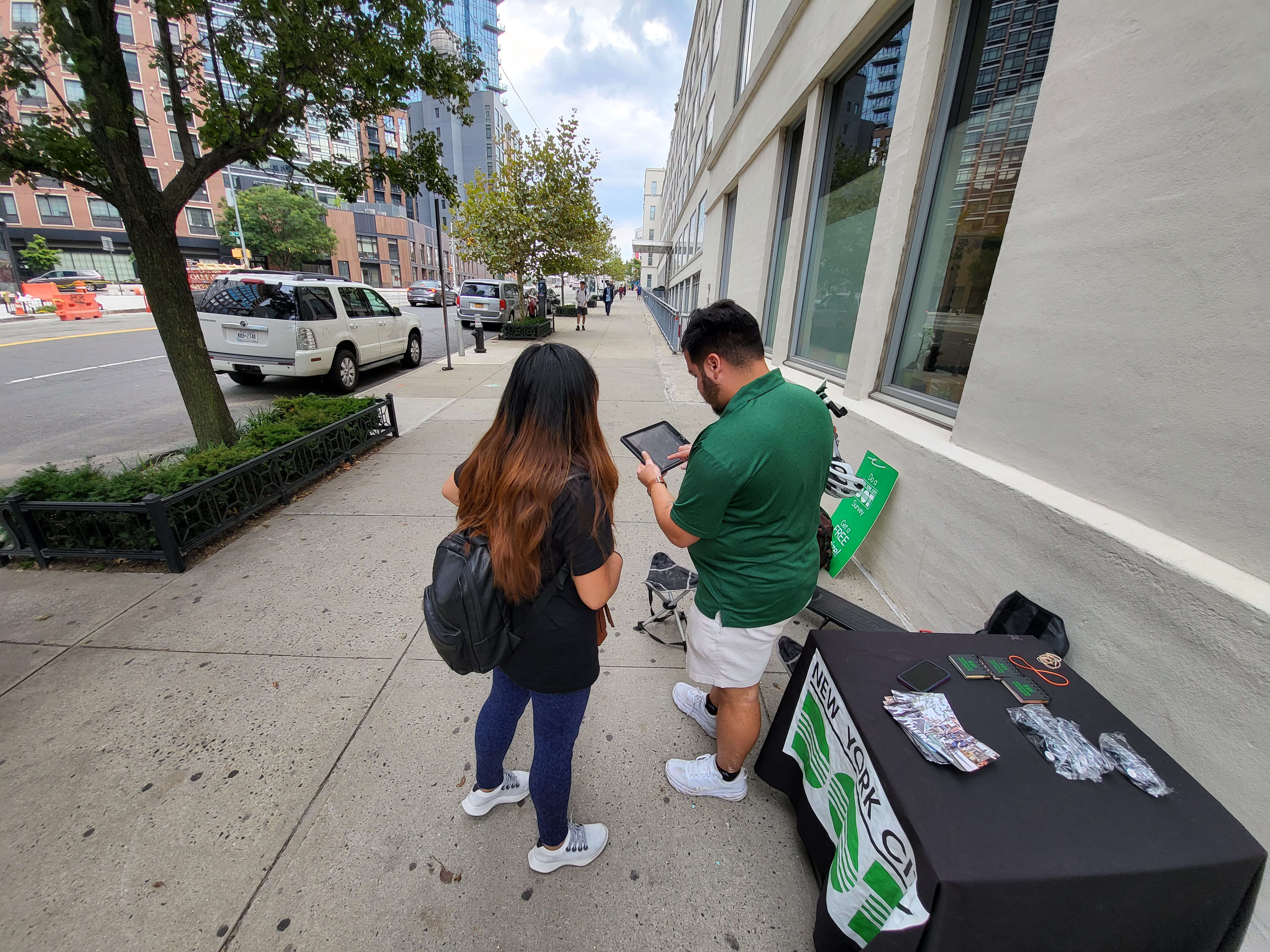 In September 2022, the NYC DOT Street Ambassadors collected feedback on ways to improve the public realm in Long Island City and on Thomson Avenue, specifically. On September 19th they were located at the intersection of Thomson Avenue and Court Square East, and on September 21st they were stationed at LaGuardia Community College.
Some survey participants wanted to see more public space amenities such as seating, greenery, and bike lanes as well as programming events such as music and pop-up markets. Pedestrians and cyclists also expressed their traffic safety concerns at the Jackson Avenue and 44th Drive intersection as well as at the Thomson Avenue and 44th Drive intersection.
 
If you are interested, please participate in this quick, anonymous survey that asks about your relationship to Thomson Avenue, experiences in the area, and more. You can also find a link to the survey in the navigation panel to the left.

Thank you for your participation!