Neighborhood Loading Zone (NLZ) Expansion Overview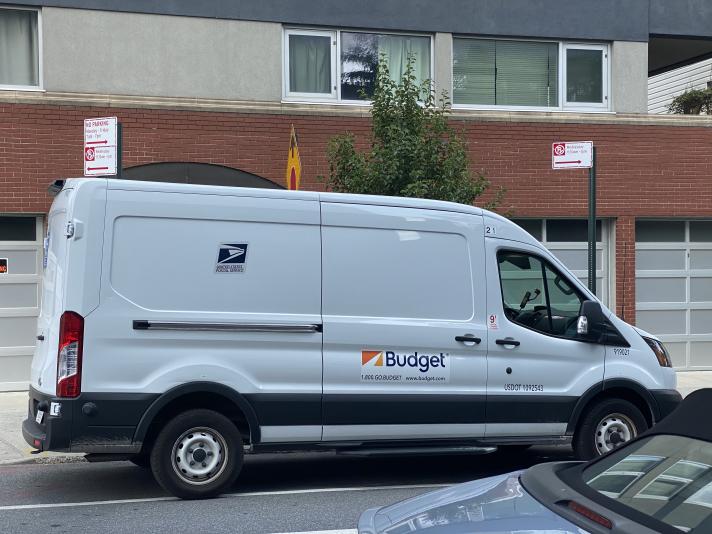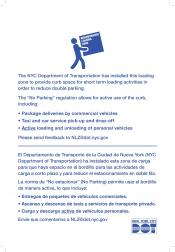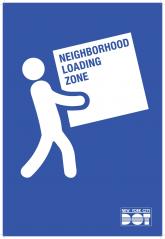 What is the Neighborhood Loading Zone (NLZ) Program?
The Neighborhood Loading Zone (NLZ) Program was created in order to accommodate the growth of commercial traffic in residential neighborhoods. Ride hail apps, the growth in e-commerce has caused an increase in vehicle traffic through residential neighborhoods, causing unwanted parking behaviors such as double parking throughout residential streets. By creating a designated space for vehicles to pick-up and drop-off packages and passengers it has helped reduce unwanted parking behaviors. After a successful one-year observation period of NLZ in selected streets throughout the city, we are working on expanding the NLZ program to more residential streets! By expanding the program, we hope to create a safer and more efficient environment for all road users, reduce conflicts between trucks and cyclists, and improve bus travel times on our residential neighborhoods. Visit our webpage for more information about the program and to find all our current NLZ locations.
Where are we expanding the program?
We are currently expanding our program in selected neighborhoods throughout all five boroughs of the city.
Right now, we are open to suggestions for the following areas through our interactive map located on the sidebar:
- Manhattan: Community District 3
- NLZ Infill Request: All Community Districts where NLZ has been already installed.
This is not an exhaustive list of neighborhoods we are looking to expand. We are planning on more to come throughout the year as our program moves forward. If you have any requests for new NLZ within our existing neighborhoods, please use our Infill Request Map on the left to make a request. We will process the requests as they come in.
How can you be part of the process?
NYC DOT would to host a series of presentations with community members to provide more information about the program. Please refer to the "How to Fill Suggestion Maps" page on how to participate our interactive map tabs on the left hand side. Please read through the instructions thoroughly in order to properly participate in our process.