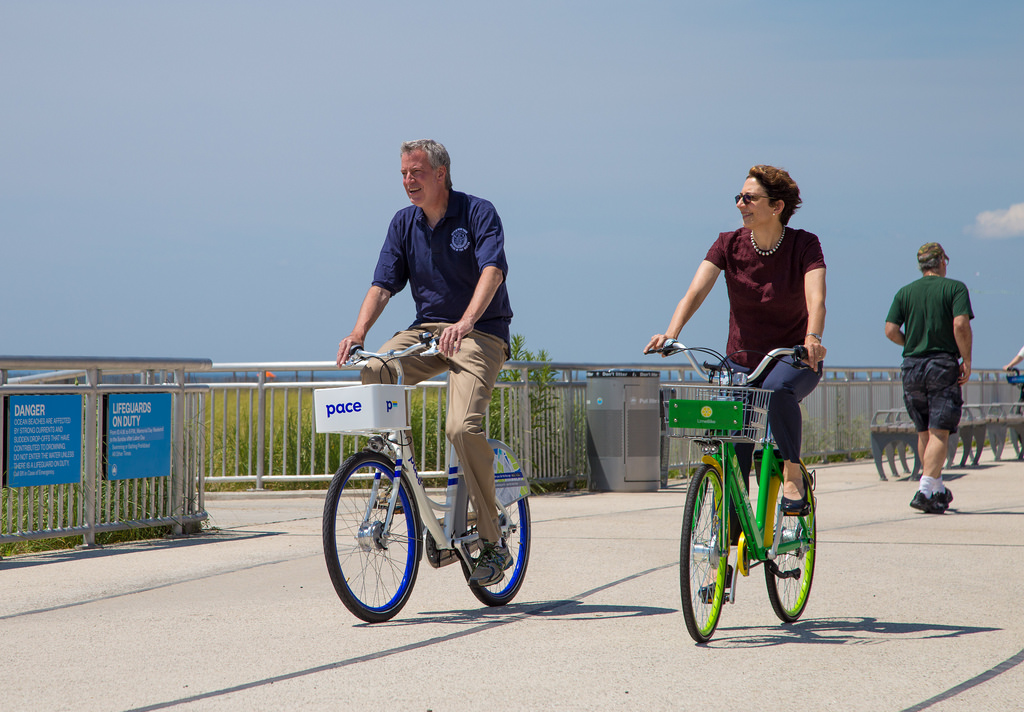 Dockless Bike Share Overview
Bike share has proven itself to be a convenient and affordable transportation option for tens of thousands of New Yorkers every day. As Mayor de Blasio said, "Bike share is now an essential part of our transportation system and another way we're making sure New Yorkers have many ways to get around town." Dockless bike share is a new model of publicly available bikes that are unlocked using a smart phone for a nominal fee.  This model offers the potential to expand bike share at potentially lower capital costs and on a faster timeline to areas of the city not currently served by the Citi Bike system.
To determine if this new bike share model is a good fit for New York City, DOT is holding dockless bike share pilots in three areas of the City; the Rockaways in Queens, the North Shore of Staten Island, and the Fordham Area in the Bronx. The pilots are designed to be small in scale in order to accurately evaluate the service model.
The following vendors will be participating in the dockless bike share pilot:
JUMP: operating in Fordham Area – Bronx, North Shore – Staten Island
Lime: operating in North Shore – Staten Island, Rockaways – Queens
Motivate: operating in Fordham Area – Bronx
Pace: operated in Rockaways – Queens (stopped operations Sept. 30, 2018)
The information gathered during the pilot will provide a better understanding of bike share adoption, sidewalk clearance needs, bike parking demands and community concerns. Community input and feedback will be a critical component that ensures future policy decisions are well informed. By using the dockless feedback map or registering issues thought NYC 311, you are helping to make bike share better for all New Yorkers. 
If you have any questions about the dockless pilot or anything bike share please visit NYC Bike Share FAQ.