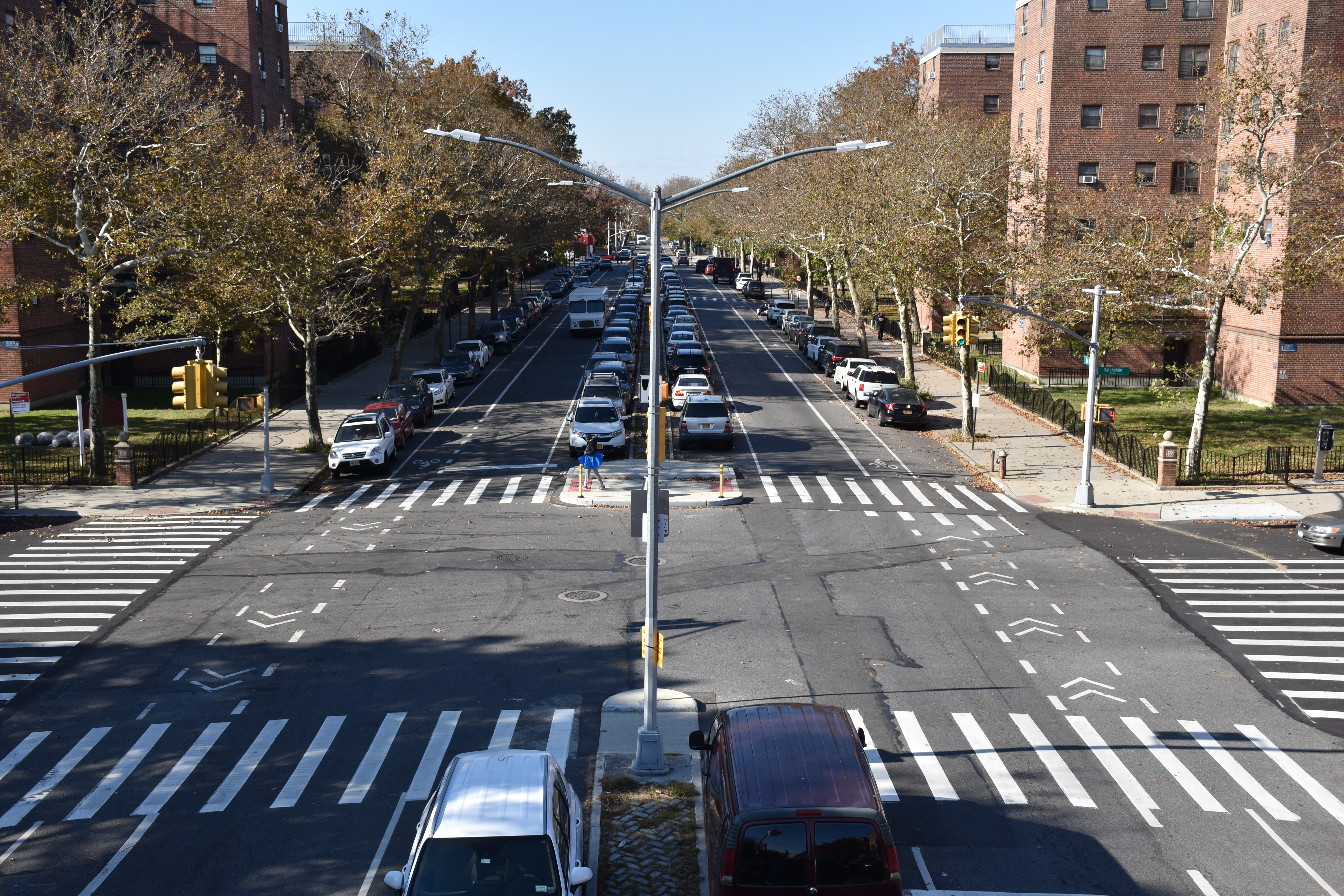 NYC DOT School Safety installed safety improvements in Sheepshead Bay on Avenue V (E 22nd Street to Gerritsen Avenue), Avenue W (E 16th Street to Gerritsen Avenue), and Avenue X (E 16th Street to Gerritsen Avenue). The project area included a Vision Zero Priority Area, a Vision Zero Priority Corridor on Nostrand Ave, a Senior Pedestrian Focus Area and a Bike Priority District.
There are eight schools in this area, as well as the NYCHA Sheepshead Bay and Nostrand Houses. Improvements included new crosswalks, painted curb extensions, concrete pedestrian islands, left turn bays, flush medians, bike lanes, parking lane stripes, a one to two-way conversion, and marked angle parking. These improvements create safer, shorter pedestrian crossings, improve traffic flow, calm turning vehicles, and create better connections for pedestrians and cyclists.
For more information, check out our presentation from Brooklyn Community Board 15 in May 2019.