Project Updates
Friday, May 31, 2019 - 14:56
NYC DOT School Safety installed safety improvements in Sheepshead Bay on Avenue V (E 22nd Street to Gerritsen Avenue), Avenue W (E 16th Street to Gerritsen Avenue), and Avenue X (E 16th Street to Gerritsen Avenue).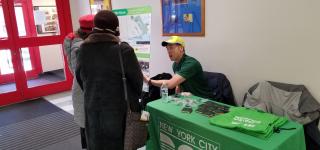 Friday, February 9, 2018 - 15:36
Thank you for those who spoke to the Ambassadors on Monday, February 5th and Wednesday, February 7th at the Kings Bay Library. We are going to be going to more community institutions in the area, so please check back to see where we will be!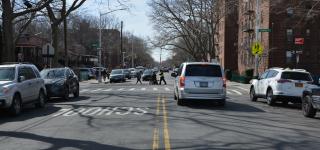 Thursday, January 11, 2018 - 11:49
Welcome to the New York City Department of Transportation's online portal about Avenues V, W and X. In this portal, we will discuss existing issues with the corridors and build toward a better street for all road users!