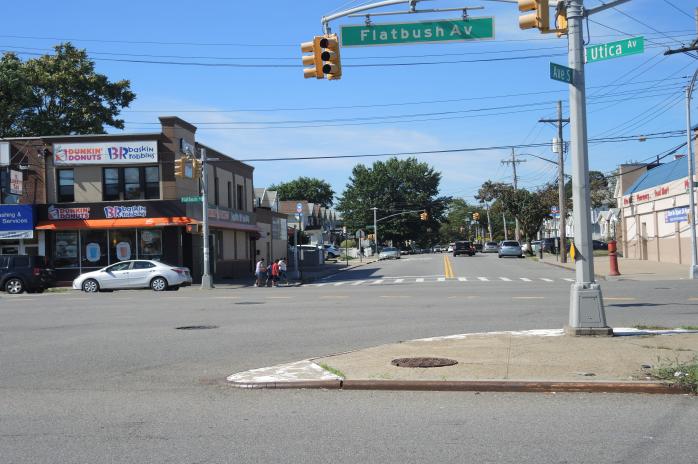 Background
Three pedestrians were severely injured at the intersection of Flatbush Ave, Utica Ave and Ave S between 2010 and 2014.  To improve pedestrian safety at this Vision Zero Priority Intersection, NYC DOT is looking into eliminating unnecessary and redundant turning movements, expanding concrete elements to shorten pedestrian crossing distances, and marking additional crosswalks to expand the pedestrian network.
Community Engagement
DOT is asking the public to help us identify existing problems/issues within this corridor. You can do so by entering comments into our interactive feedback portal.