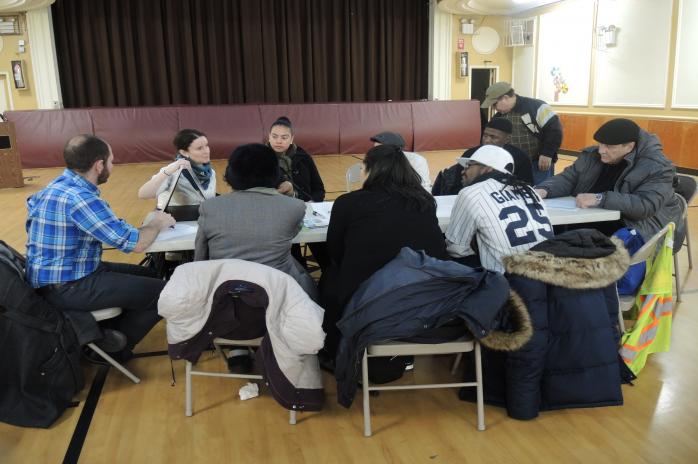 DOT and DDC are  developing a capital project between E 175 St and Fordham Rd. The project would enhance safety and quality of life for all roadway users through the reduction of traffic speeds, widening and greening of the medians, re-configuration of bike lanes, and other traffic calming elements based on community feedback. It will also bring both the service roads and mainline up to a state of good repair through reconstruction and resurfacing.
On January 19, 2017, DOT hosted a community workshop in conjunction with Bronx Community Board 5 to identify community concerns about traffic safety issues along the Grand Concourse between 175th St and Fordham Rd. DOT and DDC will incorporate the feedback from the workshop into the project design in addition to comments collected from additional stakeholder meetings and on our online feedback map.
Once a design has been developed, DOT and DDC will present to Community Board 5.