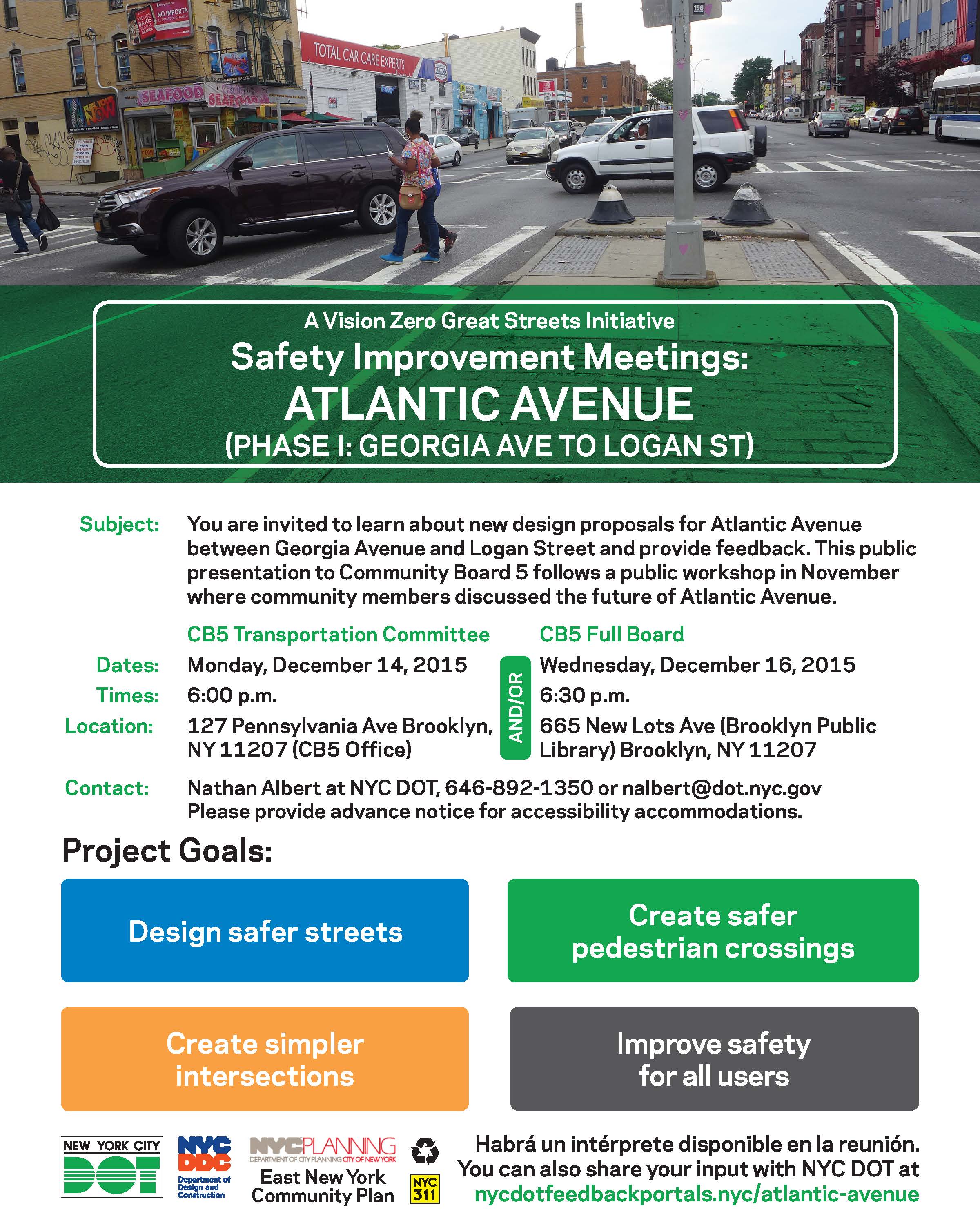 You are invited to learn about new design proposals for Atlantic Avenue between Georgia Avenue and Logan Street and provide feedback. This public presentation to Community Board 5 follows a public workshop in November where community members discussed the future of Atlantic Avenue.
CB5 Transportation Committee
Monday, December 14, 2015
6:00 pm
127 Pennsylvania Avenue, Brooklyn, NY 11207 (CB 5 Office)
CB5 Full Board
Wednesday, December 16, 2015
6:30 pm
665 New Lots Ave (Brooklyn Public Library), Brooklyn NY 11207

Contact: Nathan Albert at NYC DOT, 646-892-1350 or nalbert@dot.nyc.gov. Please provide advance notice for accessibility accomodations.
Habrá un intérprete disponible en la reunión