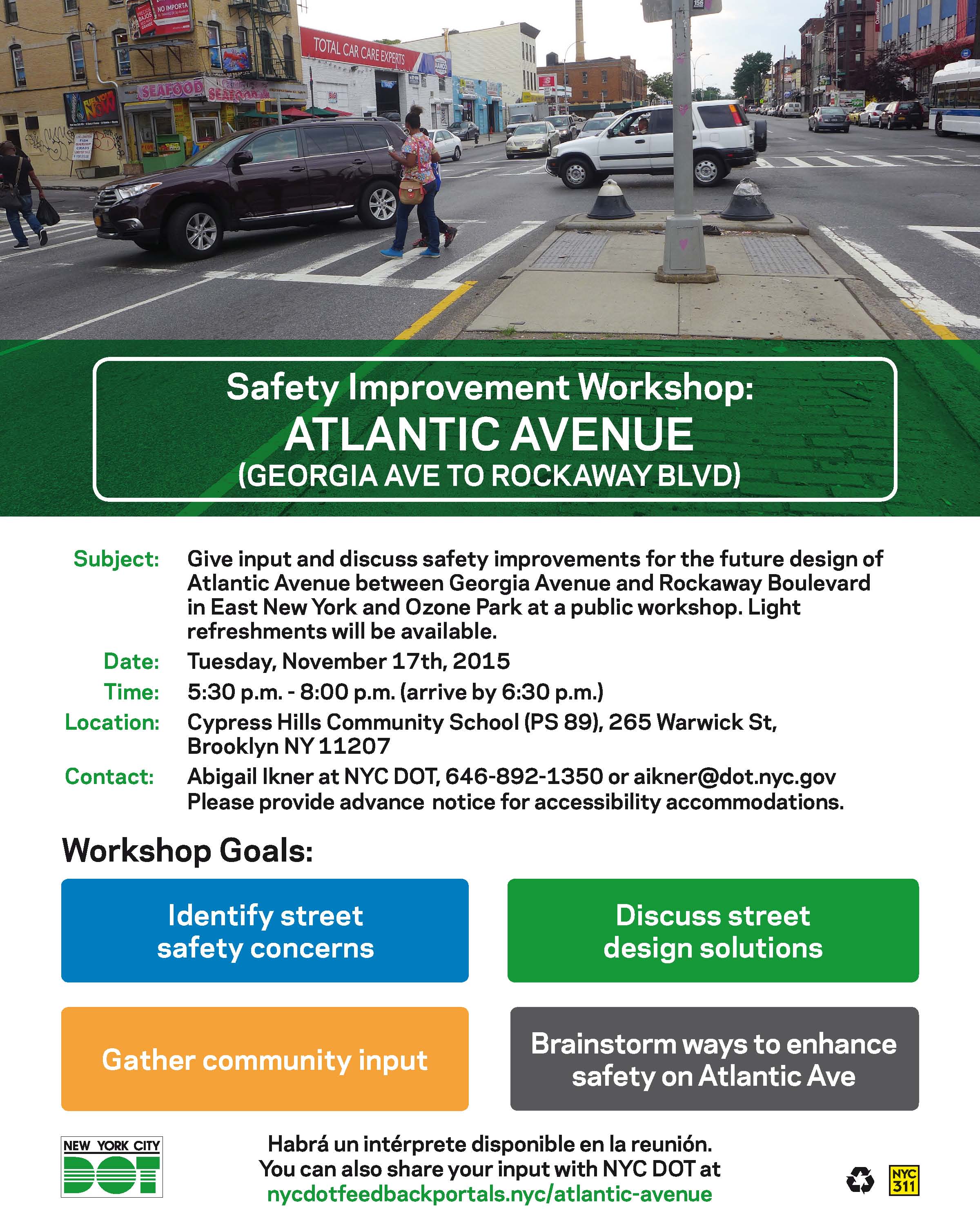 Give input and discuss safety improvements for the future design of Atlantic Avenue between Georgia Avenue and Rockaway Boulevard in East New York and Ozone Park at a public workshop. Light refreshments will be available. Habrá un intérprete disponible en la reunión.
Date: Tuesday, November 17th, 2015
Time: 5:30 p.m. - 8:00 p.m. (arrive by 6:30 p.m.)
Location: Cypress Hills Community School (PS 89), 265 Warwick St, Brooklyn NY 11207
Contact: Abigail Ikner at NYC DOT, 646-892-1350 or aikner@dot.nyc.gov. Please provide advance notice for accessibility accommodations.