Please read these instructions before commenting on the "Suggest a Station" map. 
The New York City Department of Transportation (NYC DOT) thanks you for interest in providing feedback for CIti Bike's Phase 3 expansion. Your feedback will help inform NYC DOT as we expand Citi Bike, a safe, environmentally-friendly, and affordable transportation option for all New Yorkers. 
To start, click the "Start Here" drop down in the upper left-hand corner of the map. Then, choose whether you'd like to identify or comment on a location you think would be appropriate for a Citi Bike station or a location you think would not be suitable for a Citi Bike station. In the example below, we will choose "Good Location for a Citi Bike Location" and drop a pin at E 125th St & 1st Ave.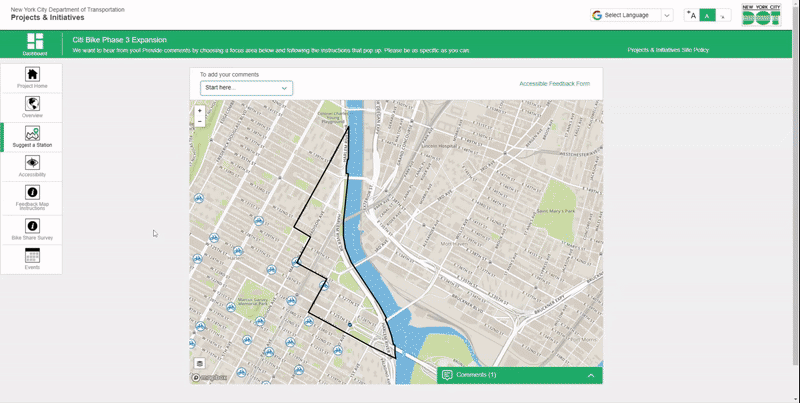 After dropping a pin, you have the option of using StreetView to show exactly where you are talking about. However, there is an option to skip this step. In the example below, we will go into StreetView.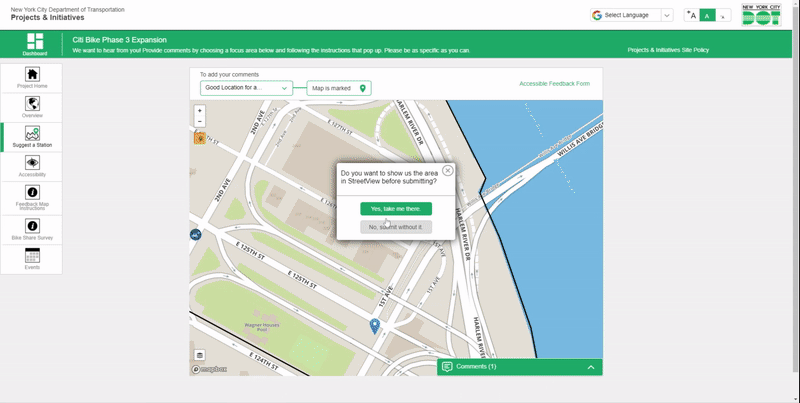 When adding a comment, please be as specific as possible, including details such as sidewalk or roadbed location, which corner of an intersection, and any nearby attractions or destinations. Afterward, please remember to agree to the feedback portal policy and click submit.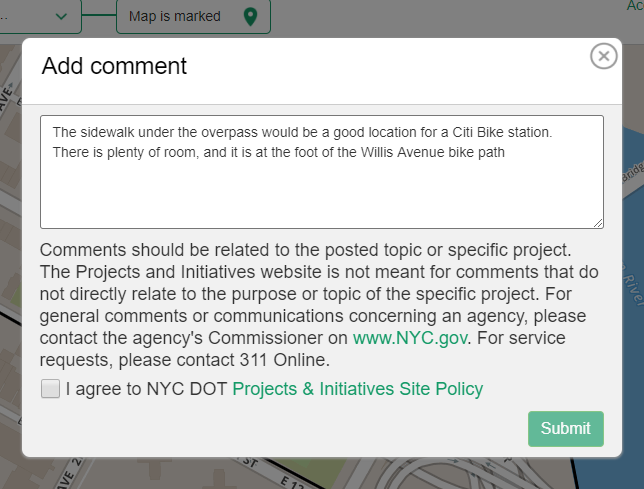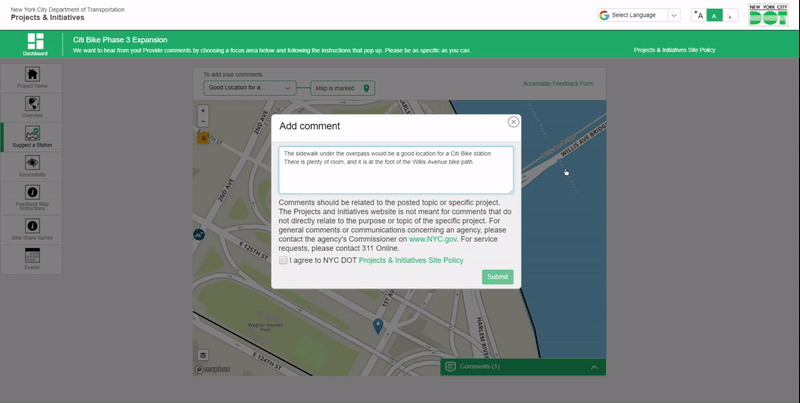 Please be aware that this map is designed to collect site-specific feedback. If you have general comments, questions, or concerns about Citi Bike, please submit those comments through NYC 311 or bikeshare@dot.nyc.gov.