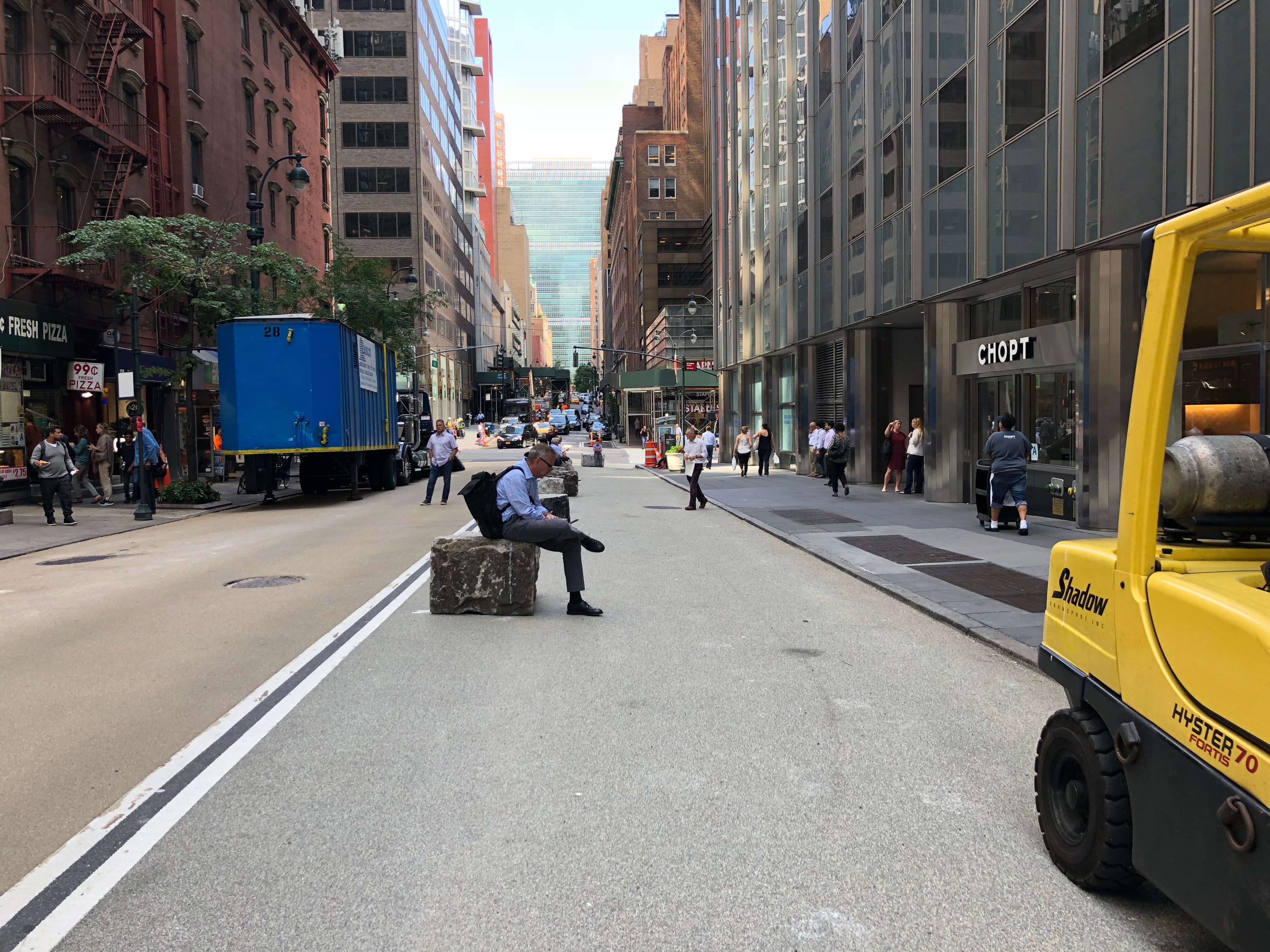 You may have noticed it already, but the shared st is finally here!
We want to thank all of those who participated in our outreach efforts and supported the project up until now. We are one step closer to improving public space in East Midtown.
Now if you haven't seen the shared street yet, check it out. Eat lunch outside and enjoy the lovely weather.