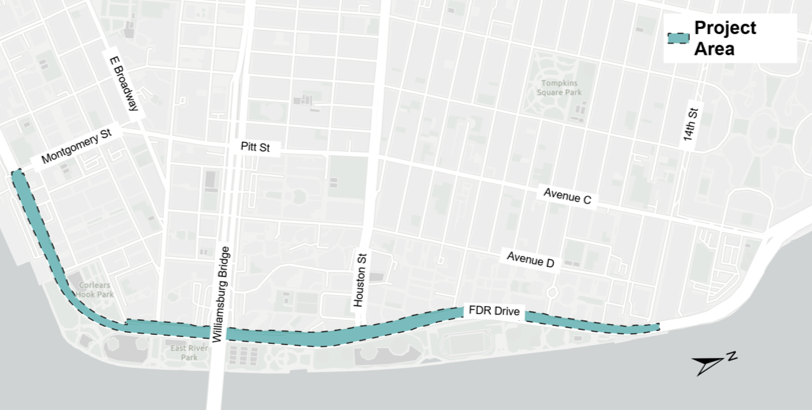 The East Village / Lower East Side Waterfront Access Study is a conceptual study to explore potential improvements along and across the FDR Drive corridor. The study is intended to fulfill one of the City's commitments associated with East Side Coastal Resilience (ESCR).
The goal of the study is to identify and evaluate opportunities to enhance safety, accessibility, and mobility between the waterfront and adjacent communities. Factors to be studied include:
circulation

open space

environment

air quality

health

resiliency

stormwater management
Evaluation of implementation considerations and feedback from the community will be incorporated.
No capital funding is associated with the study. The study could result in recommendations for NYC Department of Transportation and NYC Parks that include both short-term and long-term capital improvements to safety and mobility and improvements to public open space. The study will be completed by March 2024.