In 2015, the Junction Business Improvement District applied to be a maintenance partner for a potential plaza. This plaza would be located on Hillel Place, between Kenilsworth Place and Flatbush Avenue. The official plaza space is shown in the photo above.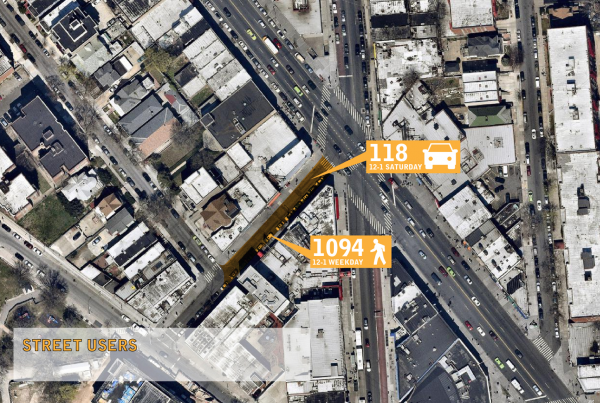 With every project, NYC DOT aims to meet the needs of the community. After performing traffic and pedestrian counts, we found that pedestrians use Hillel Place more often than cars. The peak count of cars was 118 per hour, compared to 1094 pedestrians. With low traffic volumes on Hillel Place, we do not see any negative impacts to traffic. With transit, retail and institutions nearby, turning Hillel Place would serve a larger part of the community.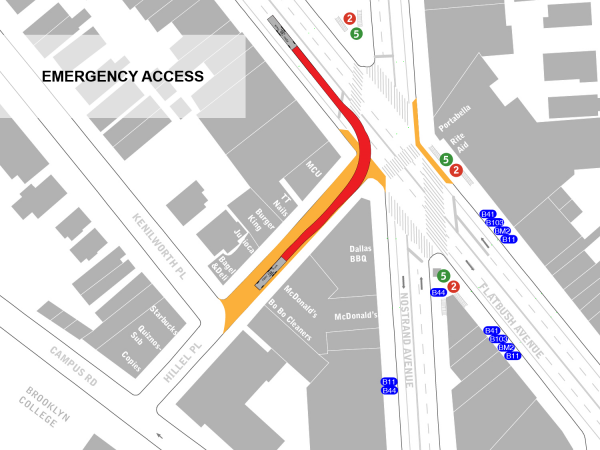 Whenever the NYC DOT installs any project, we work with FDNY to make sure there will be no negative impacts on emergency services. In this instance that means keeping a lane clear for emergency access. The fire lane can be seen in the rendering above.