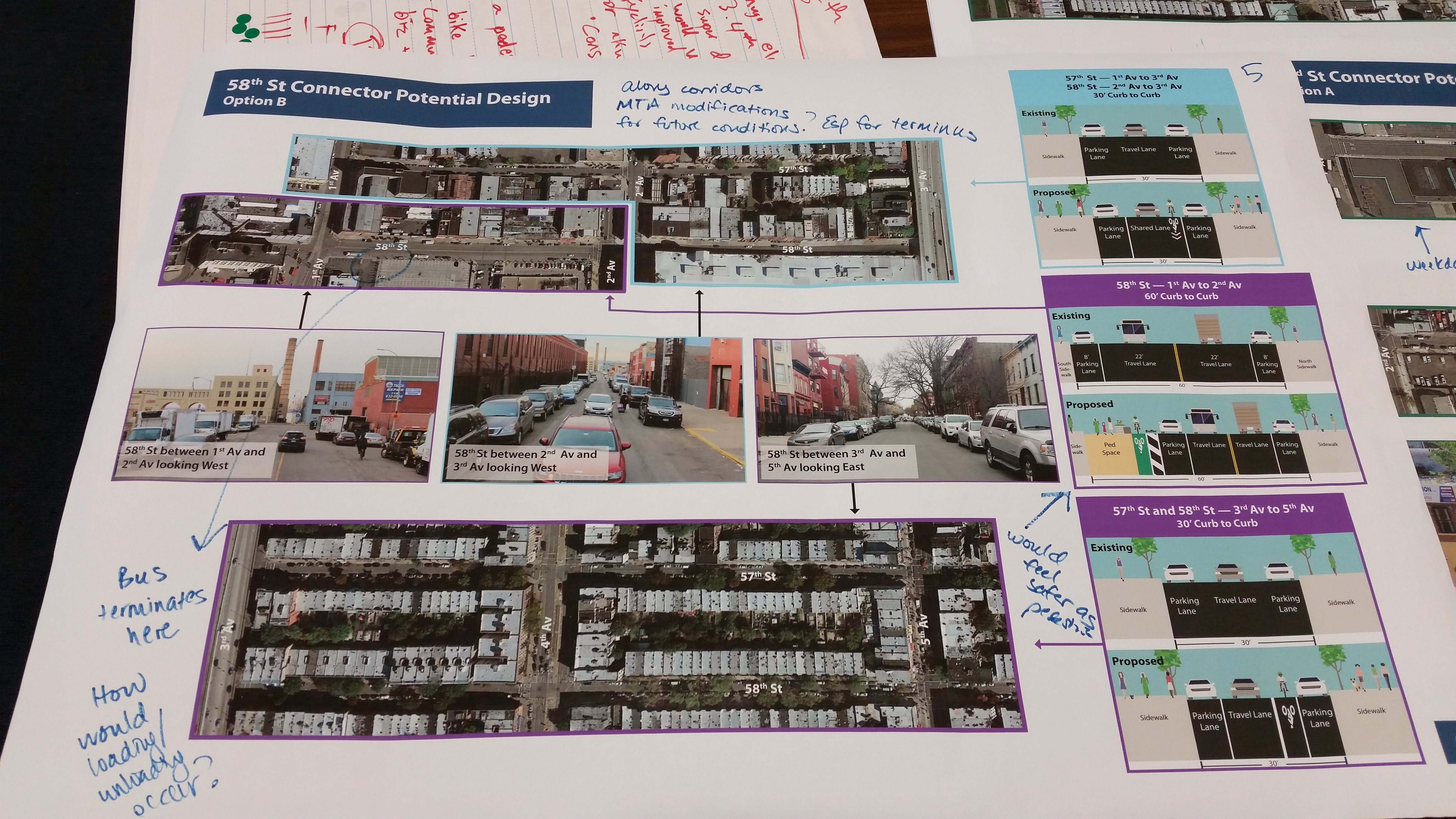 The second workshop for the Upland Connectors project was held April 16th, 2016 at the offices of Brooklyn Community Board 7.  NYCDOT presented the three Upland Connector streets identified by the community, based on input collected during workshop 1 (held October 28, 2015).
The preferred routes identified were 43rd St, 50th St and 58th St. 43rd St was chosen because it creates a direct connection between Sunset Park and the newly built Bush Terminal Park entrance. 50th St was selected because it will connect the upland neighborhood to the proposed second entrance to the Bush Terminal Park near 50th St and 1st Av. 58th St was selected because it links the upland neighborhood and major subway stop to the proposed new ferry landing on the 58th St Pier and Brooklyn Army Terminal, a major jobs generator in south Sunset Park.
The DOT is still collecting data for this phase of the project, and our outreach team will be in Sunset Park in the coming weeks to collect your feedback about the different street design options. Please refer back to this page for more specific information about their planned locations and times. We look forward to the conversation!