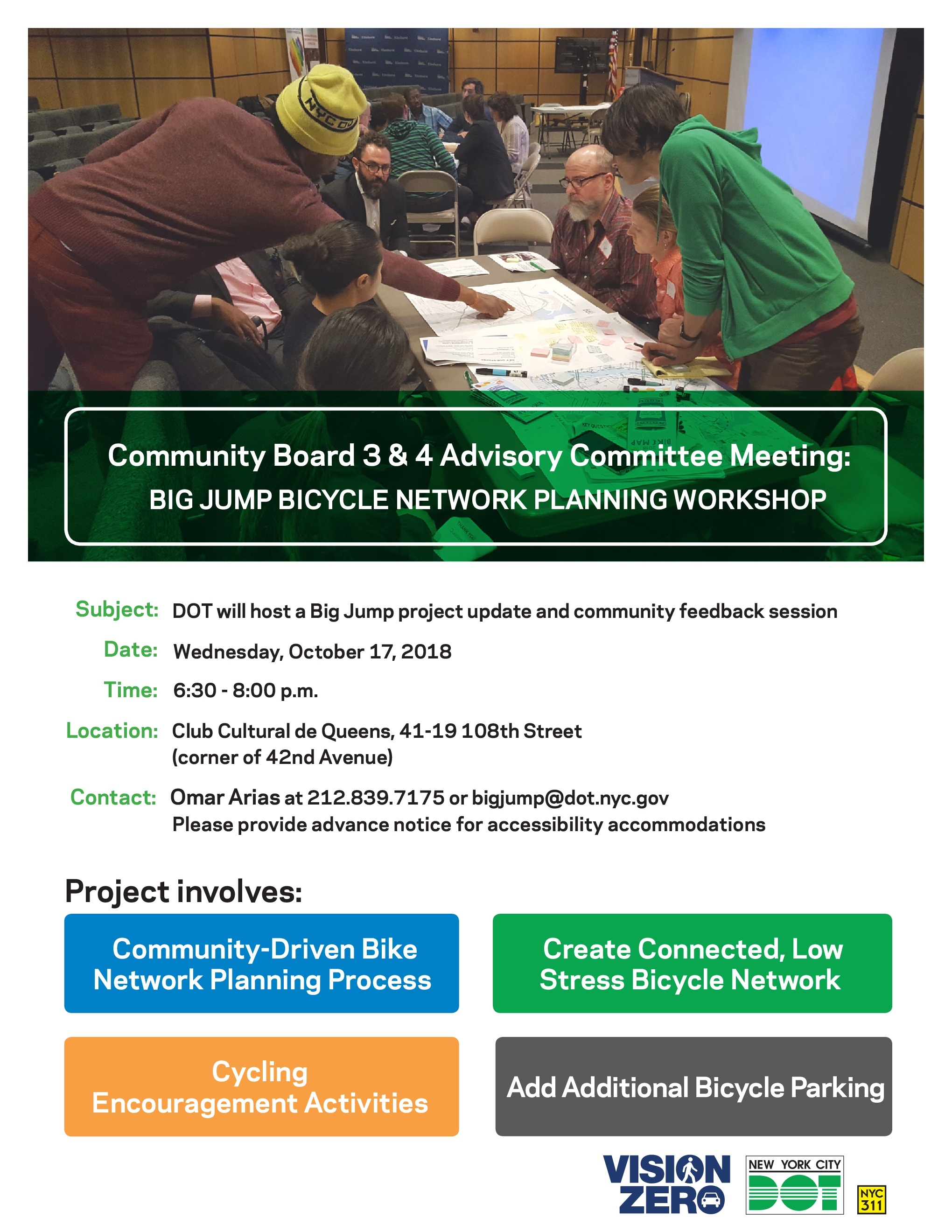 You are invited to attend NYC DOT 's upcoming Big Jump Bicycle Network Planning Workshop in Corona. DOT will host a Big Jump project update and community feedback session sharing recent outreach efforts and next steps. See meeting details below:
Date: Wednesday, October 17th, 2018
Time: 6:30PM - 8:00 PM
Location: Club Cultural de Queens, 41-19 108th Street (corner of 42nd Ave)
Contact: Omar Arias at 212.839.7175 or bigjump@dot.nyc.gov. Please provide advance notice for accessibility accommodations.
The Big Jump, a three-year sustained community engagement and planning project with the goals of improving street safety in line with Vision Zero, improving community outreach, and increasing bicycle ridership in Elmhurst, Jackson Heights, East Elmhurst, and Corona.