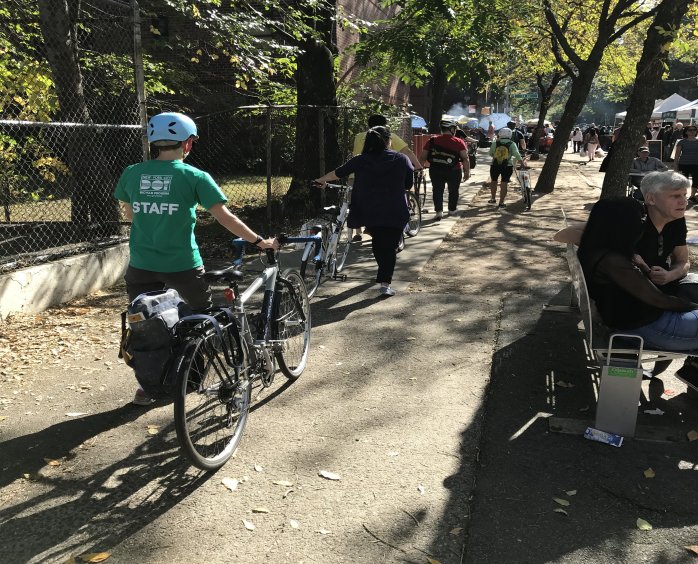 What is the Big Jump?
This three-year community-driven planning process aims to increasing cycling in the community while strengthening the neighborhood's cycling infrastructure by developing on-street improvements which include general traffic calming designs, new bike facilities and traffic flow enhancements.
Neighborhoods:
•East Elmhurst
•Elmhurst
•Jackson Heights
•Corona
What's Next?
In the next year, DOT will partner with elected officials, community groups, and residents to hear what people want and help get people started.