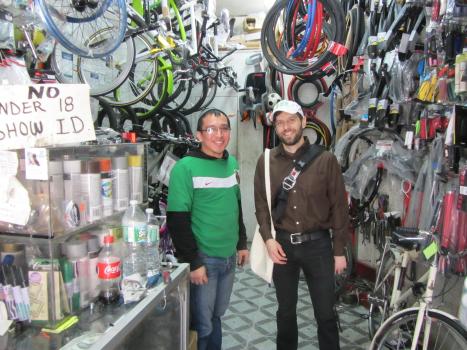 Bike shops are important hubs for the cycling community. In addition to selling gear and offering essential services like maintence repairs, they provide important resources like New York City's free, annually updated Bike Map.   
Here are some located in Bushwick:  
Bushwick is home to a vibrant biking culture, as epitomized by its long-established clubs like the Kids' Ride Club and the Puerto Rican Schwinn Club.
For information about cycling in the city, check out the New York City Department of Transportation Bicycle Program and the BikeSmart Guide. Here are some other great citywide organizations and resources: