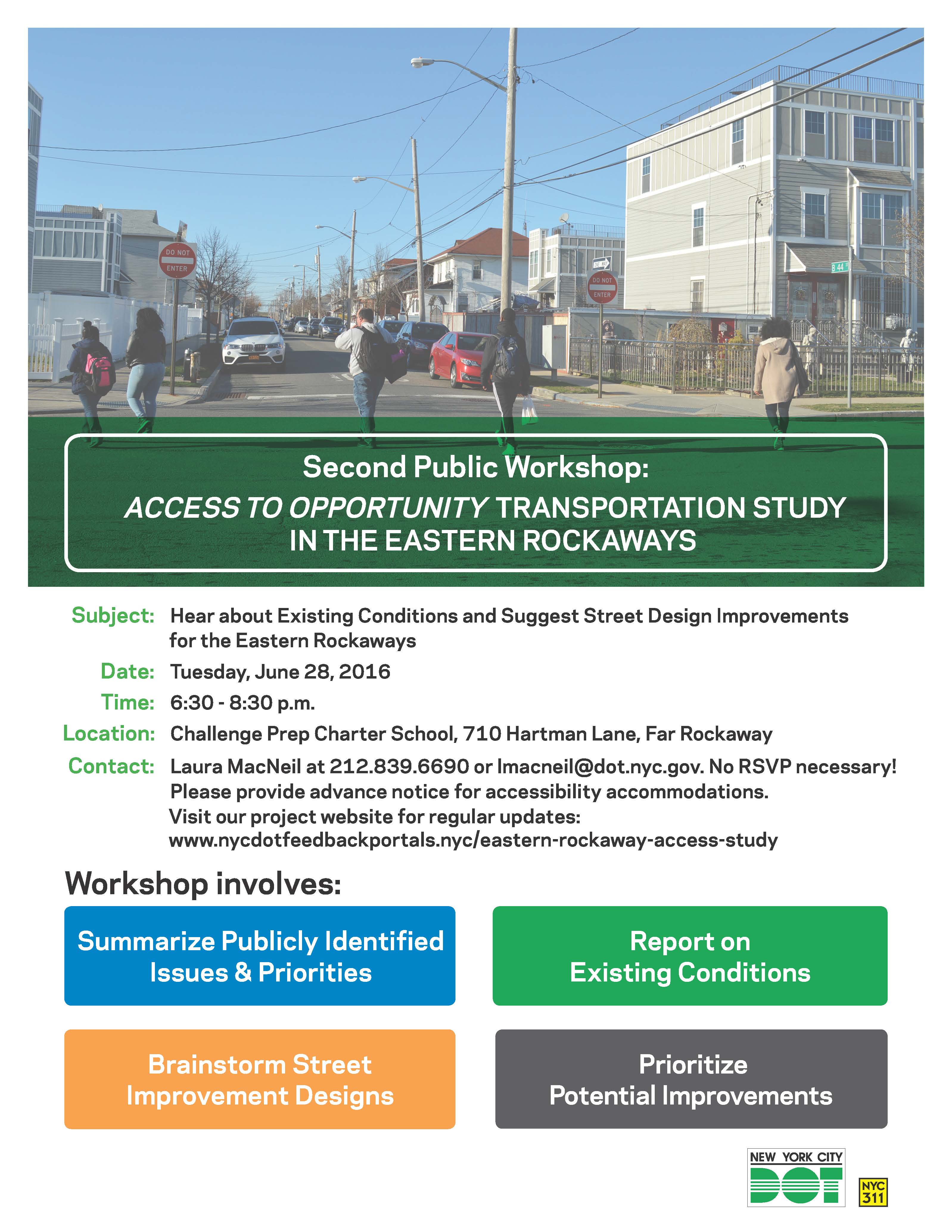 Please save the date for our second public workshop for the Access to Opportunity project. DOT will summarize the feedback we heard from you, report on existing conditions, and then we'll break into small groups to brainstorm short-term improvements.
Meeting Information: 
Tuesday June 28, 2016
6:30pm-8:30pm
Challenge Prep Charter School
710 Hartman Lane, Far Rockaway
NYCDOT Street Ambassadors will also be joining NYCDOT's Bike Bonanza in the Rockaways on Sunday, July 17th to get input from all those who couldn't make June's workshop; additional outreach at local libraries and community centers will be scheduled between these two events (details TBA).