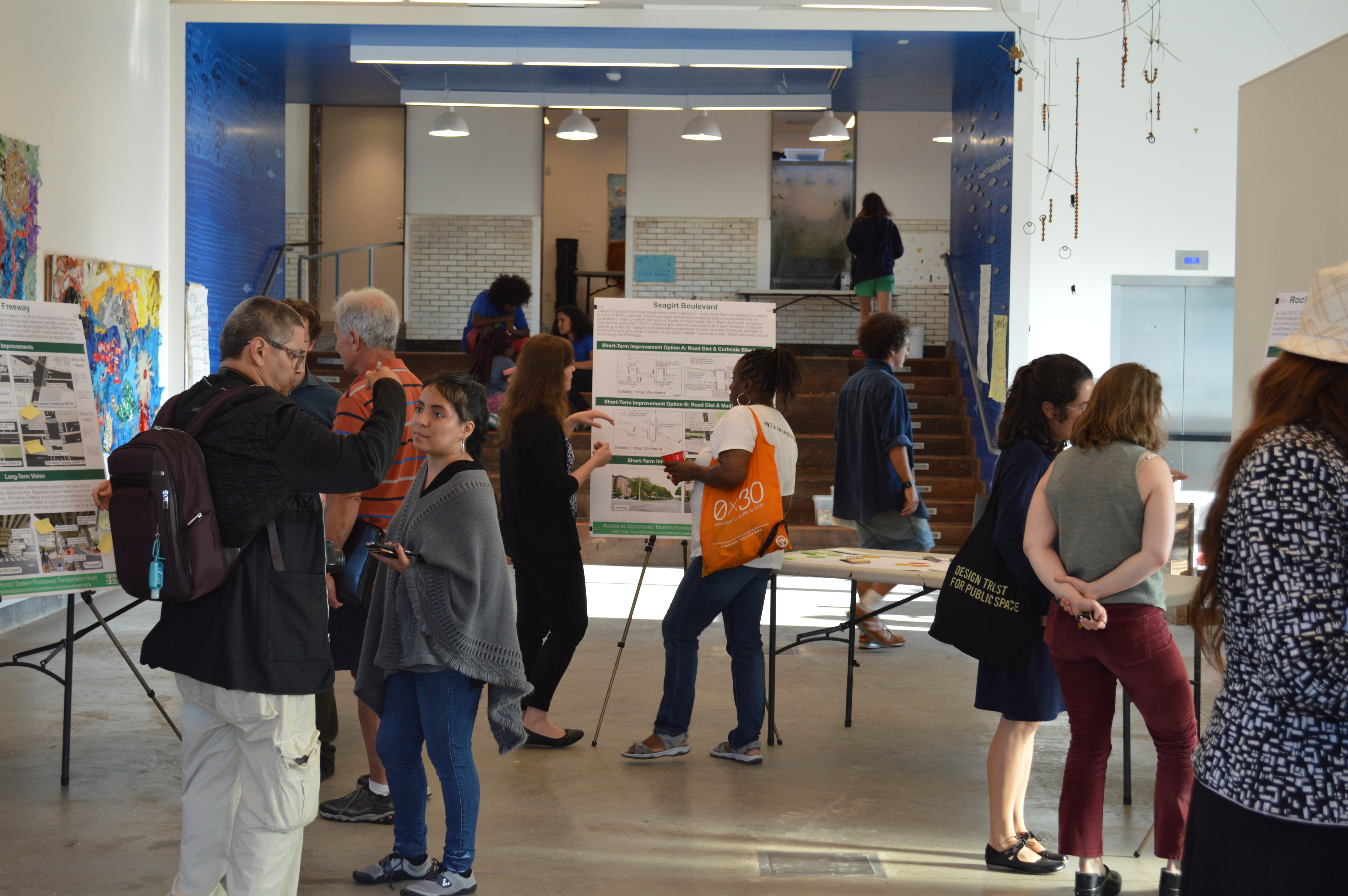 Thank you for attending the Access Opportunity Open House, which took place at RISE this past Monday. At the open house, Eastern Rockaways residents reviewed draft recommendations, short-term improvement plans, and long-term visions for Rockaways streetscapes that have been created through the Access to Opportunity transportation study. Residents then prioritized improvements they wanted to see and provided for NYC DOT to incorporate in its final report due Fall 2017.
For those who weren't able to attend, DOT Street Ambassadors will be in the Rockaways in the coming days to gather additional input from community members.
You are also welcome to download and review the summary boards (https://we.tl/87EjqxTEO8) from the open house and email us with your thoughts.