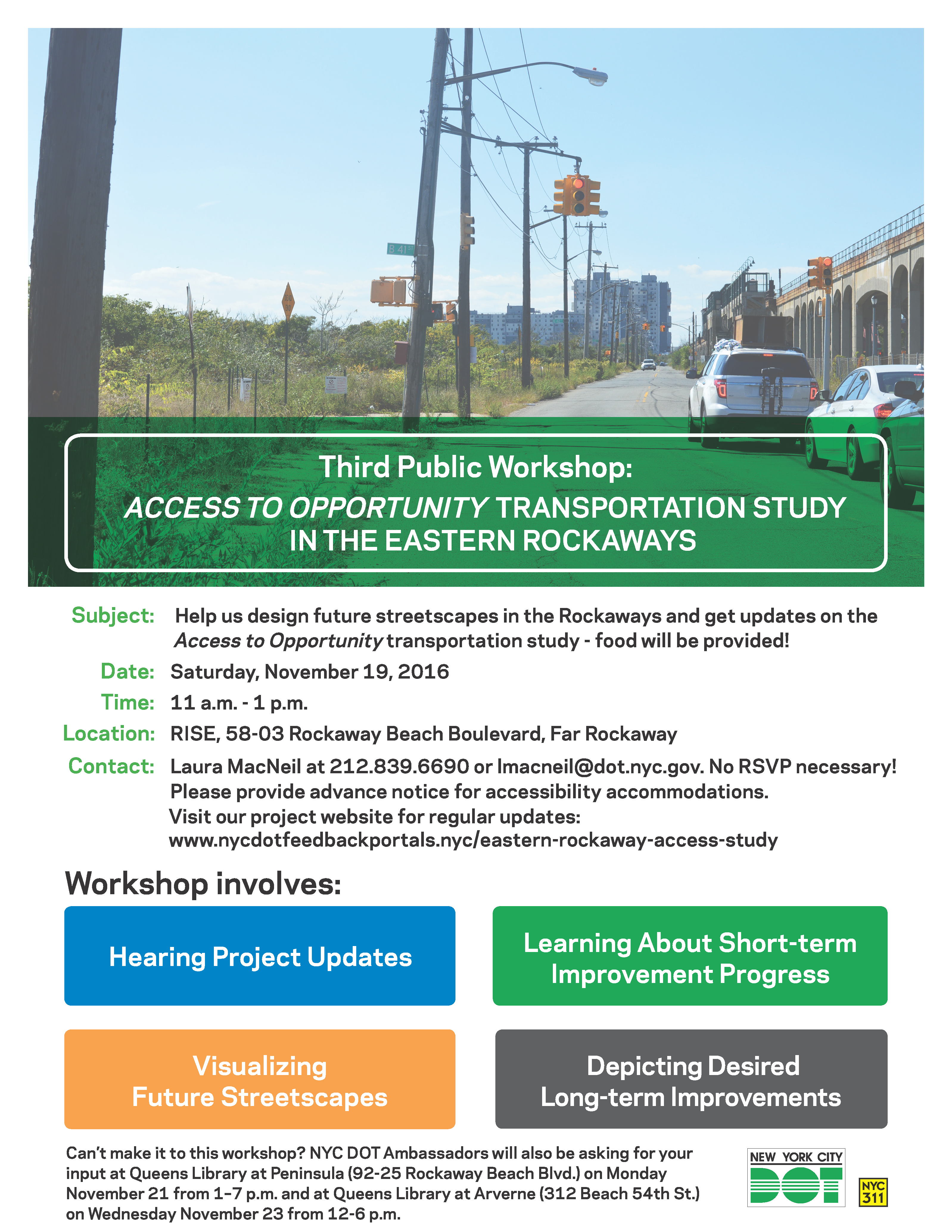 NYC DOT's third public workshop for the Access to Opportunity Eastern Rockaways Transportation and Housing Study will be on Saturday, Nov 19th from 11 a.m.-1 p.m. at RISE, the Rockaway Waterfront Alliance headquarters at 58-03 Rockaway Beach Blvd. Food will be provided!
At the meeting, NYC DOT will give you a progress report about what we've done so far, including drafting short-term improvement plans in focus areas identified by the community, and  break into small groups to visualize the long-term changes you'd like to see in select focus areas where there will be opportunities to make future capital investments.
If you can't make it to this workshop, NYC DOT Ambassadors will also be asking for your input at Rockaways libraries the following week. Ambassadors will be at Queens Library at Peninsula (92-25 Rockaway Beach Blvd) on Monday November 21 from 1–7 p.m., and at Queens Library at Arverne (312 Beach 54th St) on Wednesday November 23 from 12-6 p.m.