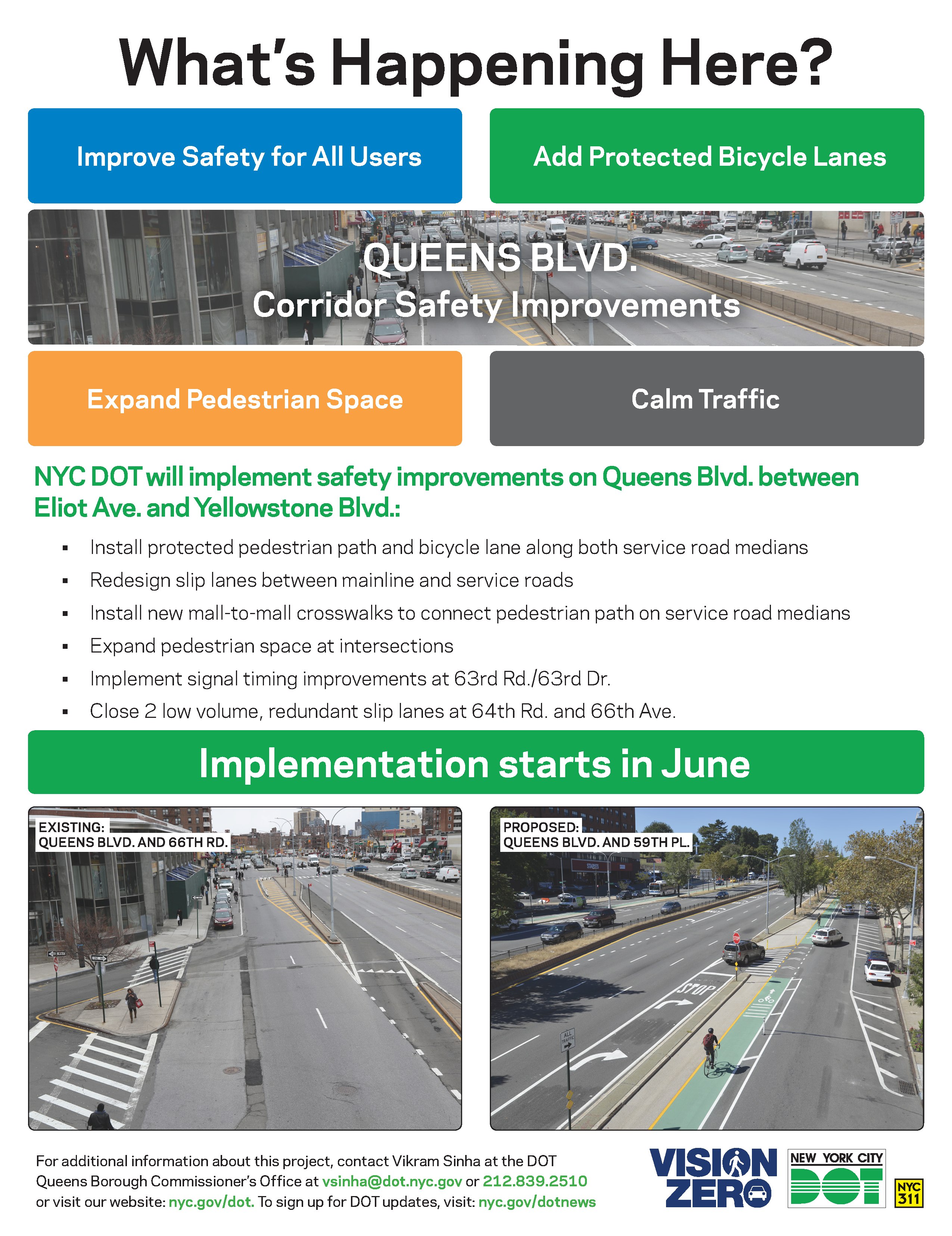 NYC DOT will implement safety improvements on Queens Blvd. between Eliot Ave. and Yellowstone Blvd. starting mid-June. NYC DOT will:
Install protected pedestrian path and bicycle lane along both service road medians
Redesign slip lanes between mainline and service roads
Install new mall-to-mall crosswalks to connect pedestrian path on service road medians
Expand pedestrian space at intersections
Implement signal timing improvements at 63rd Rd./63rd Dr.
Close 2 low volume, redundant slip lanes at 64th Rd. and 66th Ave.
For additional information about this project, contact Vikram Sinha at the DOT Queens Borough Commissioner's Office at vsinha@dot.nyc.gov or 212.839.2510 or visit our website: nyc.gov/dot. To sign up for DOT updates, visit: nyc.gov/dotnews