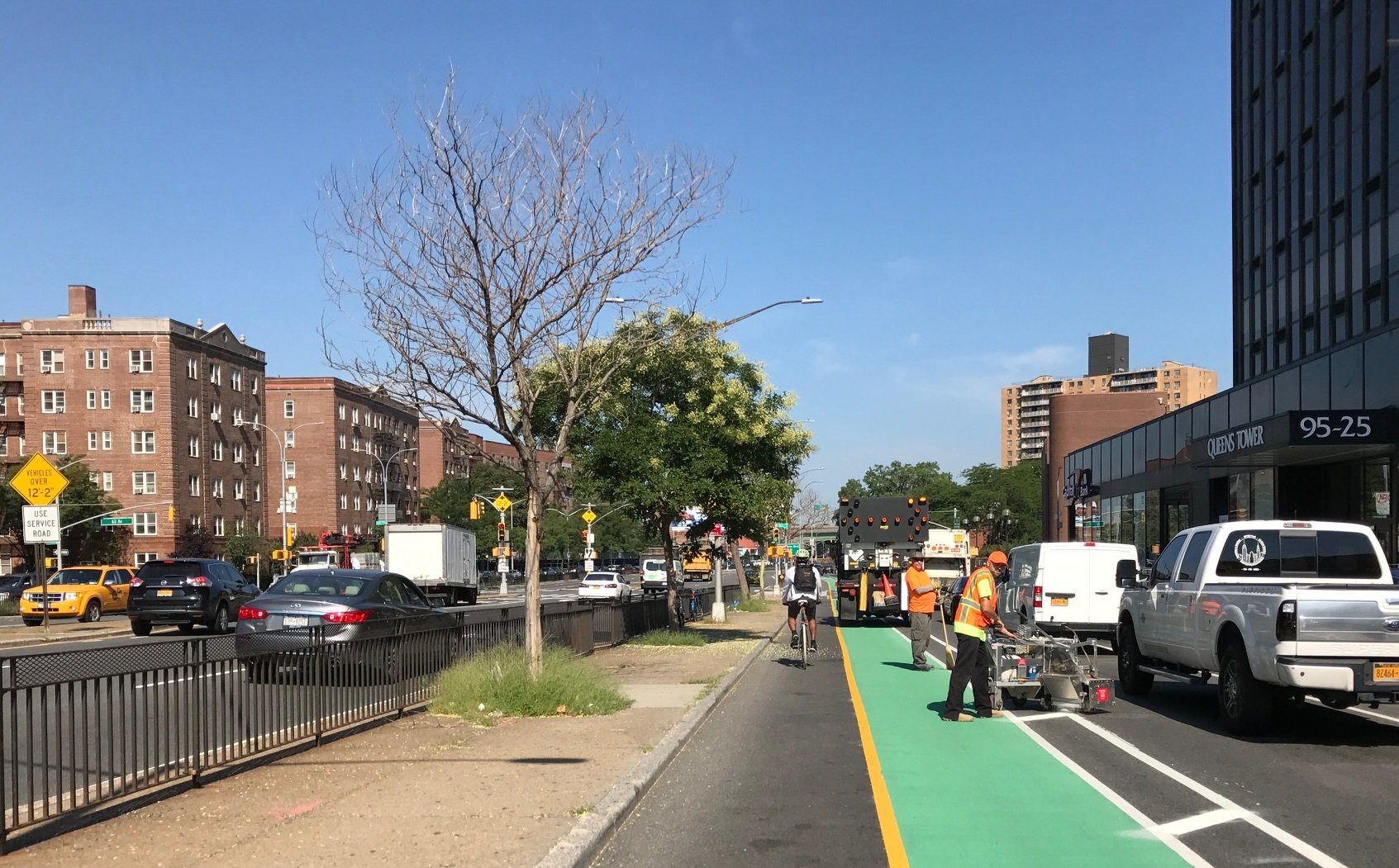 The NYC DOT is currently implementing Phase III of our multi-phase redesign of Queens Blvd. As a recap, here's what you can expect:
Install protected pedestrian path and bicycle lane along both service road medians
Redesign slip lanes between mainline and service roads
Install new mall-to-mall crosswalks to connect pedestrian path on service road medians
Expand pedestrian space at intersections
Implement signal timing improvements at 63rd Rd./63rd Dr.
Close 2 low volume, redundant slip lanes at 64th Rd. and 66th Ave.
If you'd like to see a presentation detailing the changes, please click this link.
---