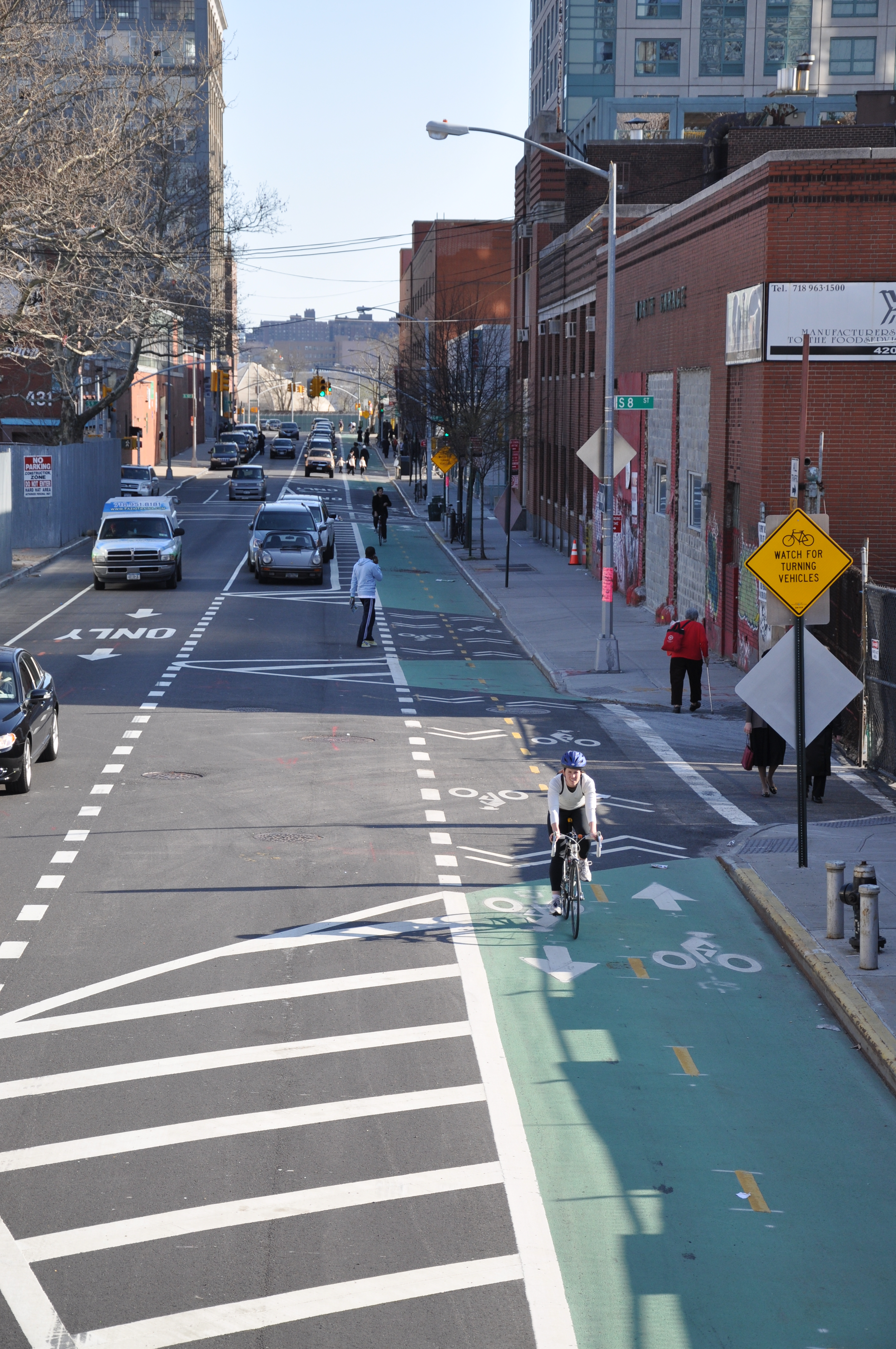 Kent Avenue North, Brooklyn Waterfront Greenway         0.98 linear miles
This greenway segment is currently adopted. 
---
Segment Description
Kent Avenue between North 14th Street & South 5th Street
10' wide west sidewalk
8' wide parking protected 2-way bike lane, adjacent to sidewalk
2' wide buffer separating bike lane from vehicular traffic
Maintenance of this segment includes:
Sidewalk from the west curb to property line, the 2-way bike lanes, and the buffer. All traffic control devices and street furniture present along this path, and landscaping features that are not maintained by adjacent residences or property owners.
Segment Specific Considerations
Construction at the Domino Sugar Factory site at 316 Kent Avenue (between South 5th Street and Grand Street) results in a temporary walking path and bike lanes in the roadway, protected by wooden barriers and flexible delineators. These temporary features should be monitored for good repair and safety. Construction is expected to be completed in 2023.
Some tree beds along this segment between North 7th Street and North 3rd Street are actively maintained by the adjacent property owners and will not require additional maintenance.
The on-street portion of this greenway is accessible by DSNY street cleaning. Snow removal may be required in the parking protected bike lanes.