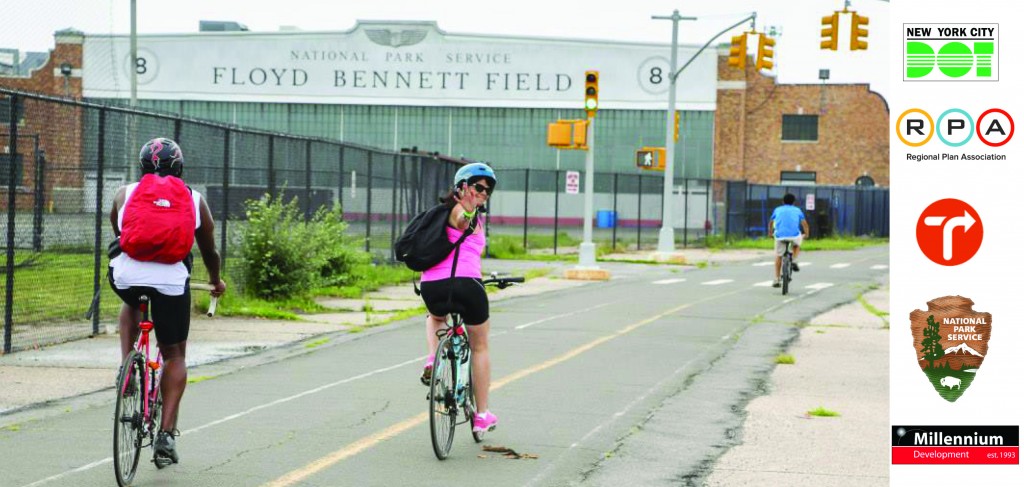 Saturday, April 18, 2015 from 9:15am to 2:00pm
Ride with the NYC DOT, the Regional Plan Association, and the National Park Service to Floyd Bennett Field!
Riding on a combination of bike lanes, city streets, and off-street paths (including the Jamaica Bay Greenway), we will travel to Floyd Bennett Field, part of the Gateway National Recreation Area . A National Park Ranger will provide a -FREE- guided tour, lasting about an hour. We will cover roughly 5 miles in total. After the ride, bike home on your own, or follow a ride marshal to the starting point. Children welcome, but must be accompanied by an adult.
For more information, and to register, click here.