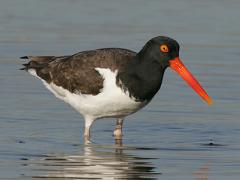 Protected shore birds like oystercatchers and piping plovers lay their eggs in the sand so a beach rake machine can't be used to clean the beach. So, the trash has to be picked up by hand.
Audubon will talk to us about the variety of shore birds that make their home on our beaches.  Gloves and garbage bags will be provided. The cleanup will last 1.5 hours.
Van transportation will be provided from Manhattan.
To find out about more waterfront activities along Jamaica Bay, sign up for our email list, here.