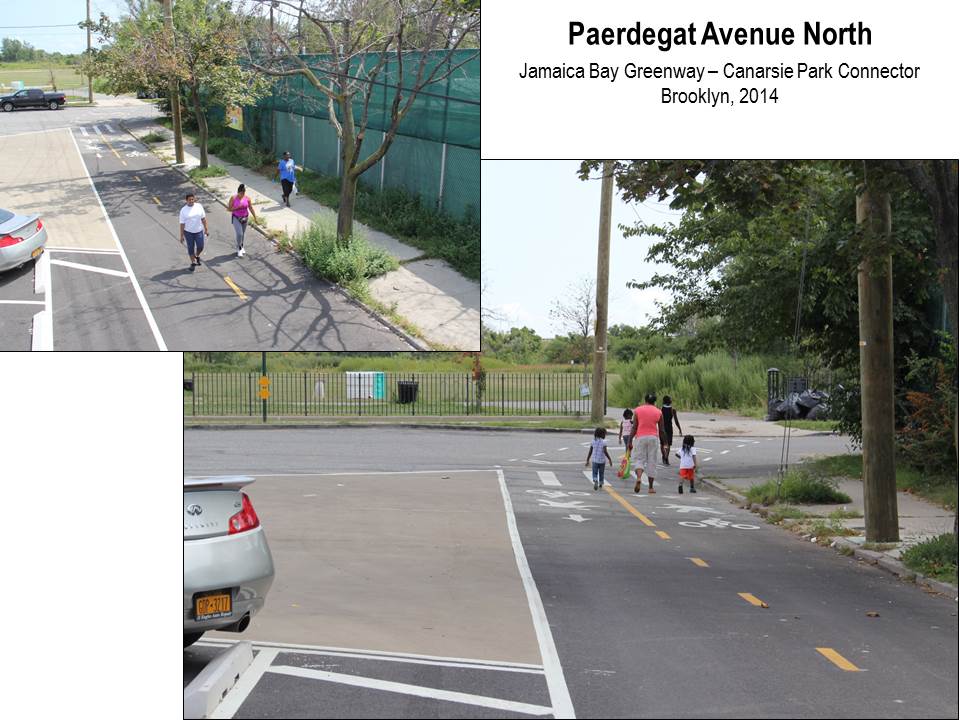 This past summer, a greenways project on Paerdegat Avenue North in Brooklyn calmed traffic and created safe, new connections between the neighborhood of Canarsie, and Canarsie Park, Canarsie Pier, and the Jamaica Bay Greenway. Canarsie Park is a popular recreational destination on the waterfront of the Gateway National Recreation Area. The Jamaica Bay Greenway leads to additional popular destinations such as Floyd Bennett Field, Plumb Beach, Ft. Tilden and Riis Park, and Marine Park.
A two-way parking protected shared-use path for pedestrians and cyclists was installed on Paerdegat Avenue North from Flatlands Avenue to the Canarsie Park Gate. The project also added four new crosswalks and created safer, shorter pedestrian crossings along the corridor. Learn more about the project here.
Plan your visit to Canarsie Park here, and your visit to the Jamaica Bay Greenway here.