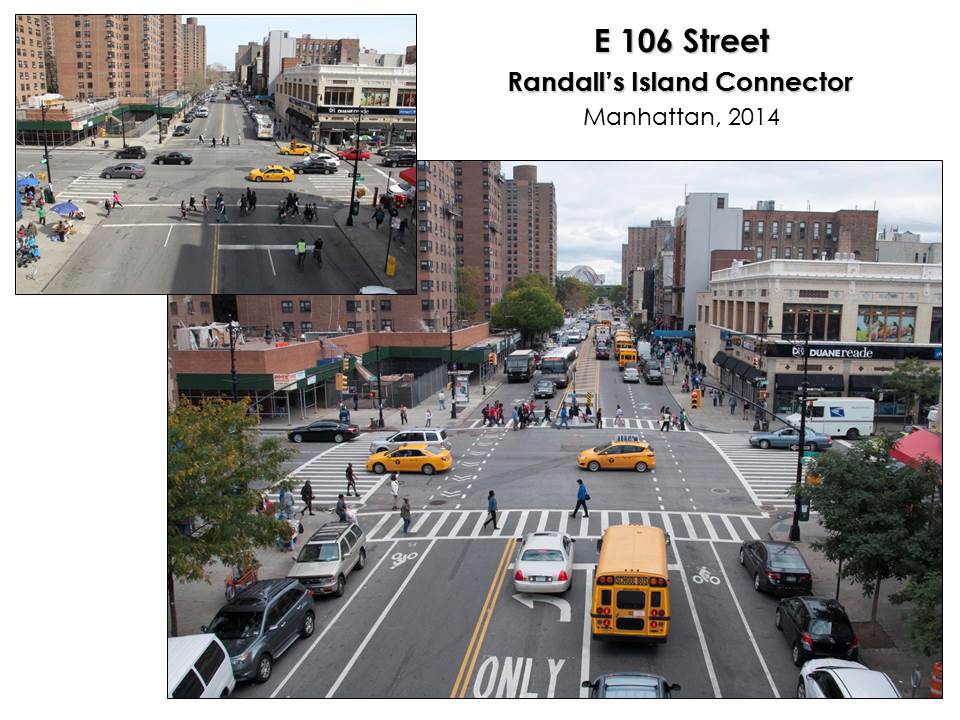 Earlier this year, a greenways project on E 102nd St and E 106th St calmed traffic and created new connections between the recreational facilities of Central Park, East River Greenway and Randall's Island. A two-way bike lane on E 102nd St east of 1st Ave provides bicycle access to the 103rd St Footbridge to the greenway and Randall's Island. Randall's Island is home to numerous athletic fields, waterfront and natural areas, as well as 8 miles of dedicated bicycle and pedestrian pathways.There are also bicycle and pedestrian connections to the Bronx and Queens from the island.
Plan your visit to Randall's Island here.
On  E 106th St, the addition of a left turn bays and pedestrian islands calm traffic and make safer and shorter crossings. This project also installed bike lanes on E 106th St between 5 Ave and 1 Ave that provide an east-west route from Central Park.  Learn more about the project here.