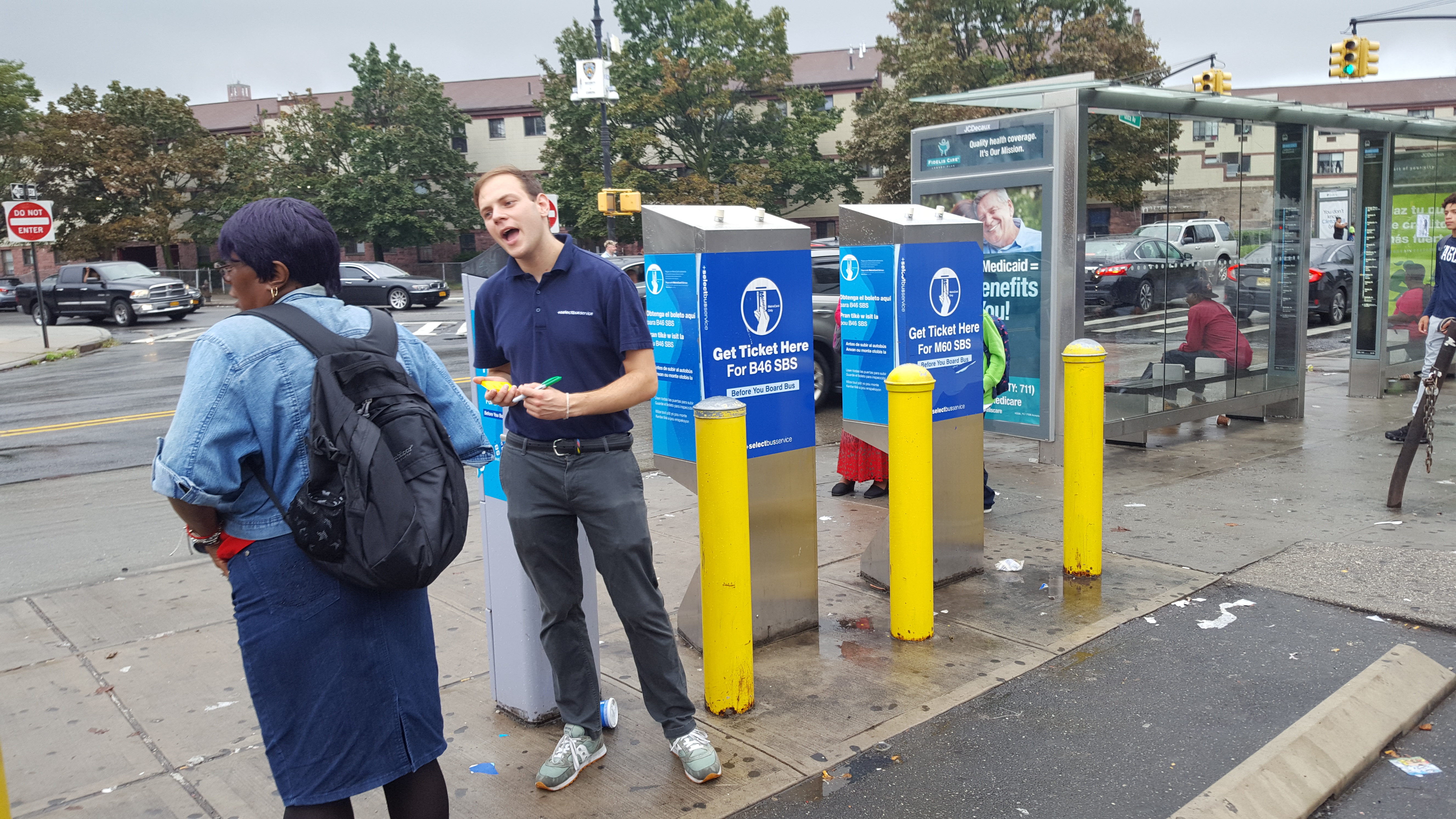 Following extended outreach conducted in the summer of 2018, two street improvement projects were implemented in CB 3. The Bus Forward Utica Ave project identified improvements along the B46 southbound route between Chauncey St and Atlantic Ave.
The project was broken up into two parts, with the first half being implemented in 2019. This included a curbside bus only lane, from Fulton St to Atlantic Ave, heading southbound. This allowed riders to directly access the bus without having to leave the safety of the curb. It also included a queue jump signal that allowed buses and pedestrians to get a 7 second head start when crossing Atlantic Ave.  
The second half of the project will involve upgrading SBS vehicles along the route to the longer, articulated buses. A curbside bus only lane, from Chauncey St to Fulton St, heading southbound will also be added.
After implementing the improvements between Fulton St and Atlantic Ave, southbound bus speeds have doubled. Buses are also 54% faster in the morning and 18% faster mid-day; traffic is moving 14% faster as well. To read through more details about this project, navigate to the "Project Home" tab and click on the "Documents" tab along the left side of the screen.